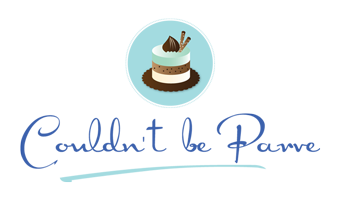 Intensely Almond Cake
May 1, 2010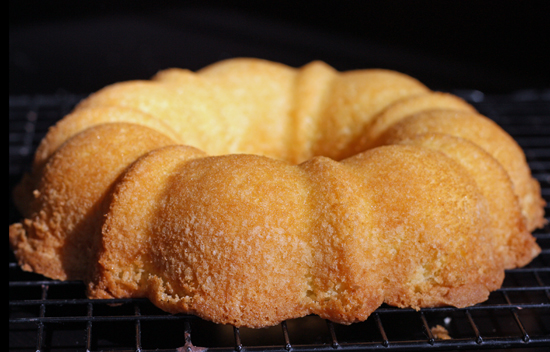 When I realized on Friday afternoon that my dessert for Shabbat this week had turned out to be a bit of a flop I decided to make something that was sure to be a winner. This almond cake is not for those who enjoy almond as a background flavor. This cake screams "ALMOND" in the most delightful way. It is for people who might be found sneaking pinches of almond paste straight from the can. (Not that I know any people like that, of course) I loved the texture and flavor and was very pleased that I had taken the time to make a dessert that I could love. The original recipe suggests topping the cake with a thin layer of jam and some sliced almonds. Since I couldn't find my tube pan I baked it in a bundt pan which left me without a flat top to spread jam on, so I just served it plain. Some berries or ice cream/sorbet would have been a delicious accompaniment, but I have to say I was pretty happy with my plain unadorned piece. This recipe is going in my favorites file for sure.
Flo Braker's Butter Almond Cake
(adapted from Margin Notes)
2/3 cup cake flour,
1/4 teaspoon baking powder
pinch of salt
4 eggs
8 oz almond paste
1 cup granulated sugar
10 tablespoons (5 oz) unsalted margarine
Equipment: 5  1/2 -cup shallow fluted tube pan OR a 9-inch square pan (or a bundt pan, it will only fill the pan half way)
Grease, then flour the pan generously and carefully; for the square pan, grease, flour and line with parchment paper
Preheat oven to 350-degrees and place rack in lower third of the oven.
Sift together cake flour, baking powder and salt. Set aside.In a small bowl, whisk the eggs together just to combine yolks and whites.
Place almond paste in the bowl of a heavy-duty mixer. With the flat paddle, beat it on low for 30 seconds. Add sugar in a steady stream and beat until incorporated — about a minute.
Add margarine one tablespoon at a time. Increase mixer speed to medium and cream until mixture is smooth, light in color and fluffy –about 3-4 minutes. No lumps of almond paste should be visible.
With the mixer still on medium speed, pour in the eggs, cautiously at first, tablespoon by tablespoon, as if you were adding oil when making mayonnaise, and then slightly faster. Once all the eggs are incorporated, continue beating until mixture again attains a light color and fluffy texture.
With a spatula, stir in the flour mixture and mix until smooth. Pour batter into the prepared pan and bake for 35-40 minutes, or until the top is golden brown and a toothpick inserted near the center is removed free of cake. Place the cake on a rack to cool for about 5 minutes and then turn it out onto the rack to cool completely.
If serving it with 24 hours or so, store the cake at room temp. It freezes beautifully.
Recipe Updates – Delivered Fresh!
Thank You For Printing This Recipe! Visit Us Again Soon!
Recipe Page: http://www.couldntbeparve.com/recipe/intensely-almond-cake/