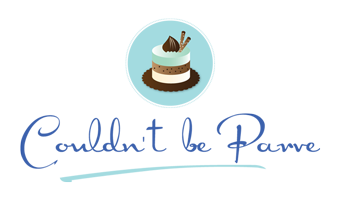 Horchata Rice Pudding
January 14, 2010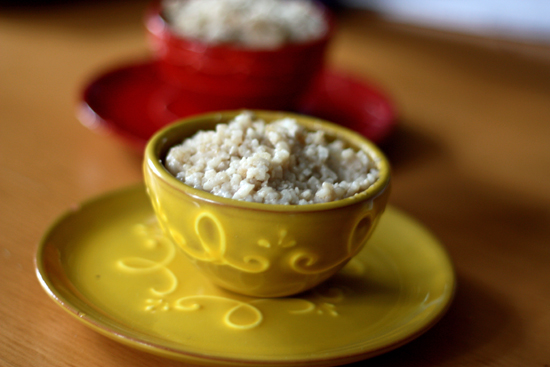 It seems like no matter how much food we order for take out from our favorite Chinese restaurant they decide we need enough rice for a dozen people. Inevitably the huge box of leftover rice sits in the back of the fridge until it is suitably unappetizing and I can justify throwing it away. Occasionally I make it into fried rice, but we try to eat meals that are mostly protein and vegetables, rather than things like white rice, so I am hesitant to make a meal that is mostly white rice. I hate to waste food, but most of the time that rice just sits. This week I decided it was time to find a better solution.
This rice pudding is a great way to use up some of that leftover rice. Subtly sweet yet deliciously satisfying, it is an ultimate comfort dessert. The combination of rice, almond milk and cinnamon reminded me of
Horchata
, hence the name, but the pudding would be good with other spices or the addition of raisins as well. It isn't quite as creamy as rice pudding made from uncooked Arborio rice, but I thought it was plenty creamy. I also think it would be great made with less sugar for breakfast as an alternative to other hot cereals. I still have half of that giant box of rice in my fridge, so I may be trying that tomorrow morning.
2 cups leftover cooked white rice
1 teaspoon vanilla extract
1/4 teaspoon Vietnamese cinnamon, or to taste (use a bit more if using regular cinnamon)
Combine cooked rice, milk, sugar and salt in a medium saucepan and bring to a boil. Reduce the heat to a simmer cook, stirring occasionally, until almost all of the milk is absorbed (30-45 minutes, depending on how absorbent your rice is). Stir in vanilla and cinnamon.
Divide rice pudding into individual serving dishes serve warm.
Recipe Updates – Delivered Fresh!
Thank You For Printing This Recipe! Visit Us Again Soon!
Recipe Page: https://www.couldntbeparve.com/recipe/horchata-rice-pudding/