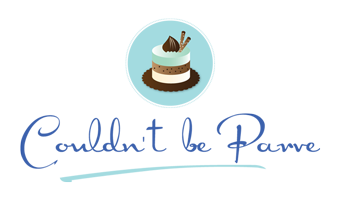 Homemade Chocolate Liqueur
February 29, 2012
Purim, which is coming up in a week, is an excuse for people to let loose a little and have some fun. While the kids enjoy the costumes, parades, and over abundance of sweets, adults often celebrate in a more adult way. It is said that one is supposed to drink until they no longer know the difference between cheering for Mordechi (the hero) and booing for Haman (the villan). While most people I know do not take that literally, Purim is an excuse for many people to enjoy a drink or two as part of their celebration. Because of that homemade liqueurs are always a fun item to put in mishloach manot. If I had planned ahead I could have made etrog liqueur back in October and saved it for gifting, but since that didn't happen this year I decided to try something different.
A few months back I learned that Godiva had stopped making a parve liqueur. I'm not even sure when it happened. I have been using the same large bottle I had for years so it wasn't until I ran out that I made this unfortunate discovery. When I saw a recipe on Creative Culinary for homemade chocolate liqueur made with Scharffen Berger cocoa powder I decided that I would try making my own. I will never buy chocolate liqueur again. It literally took me five minutes to make (if you ignore the week of patiently waiting for it to age) and is utterly delicious. Even my husband, who much prefers scotch to sweet liqueurs, took one taste and asked for more. Because it turned out so well I decided to make another batch to give out at Purim. Since it only needs to mature for a week there is still time to make it before Purim. Attach a little label with the recipe for a chocolate martini and package it with a fun martini glass (and a few hamentashen, it is Purim after all). It is sure to be a hit!
Since I didn't change anything from the original recipe I am not reposting it. The recipe for both the chocolate liqueur and chocolate martini can be found here.
Recipe Updates – Delivered Fresh!
Thank You For Printing This Recipe! Visit Us Again Soon!
Recipe Page: http://www.couldntbeparve.com/recipe/homemade-chocolate-liqueur/