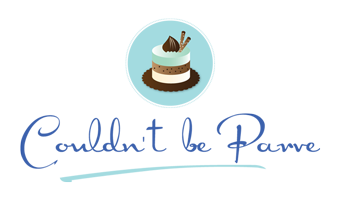 Heavenly Bakers: Catalan Salt Pinch Cake
November 23, 2009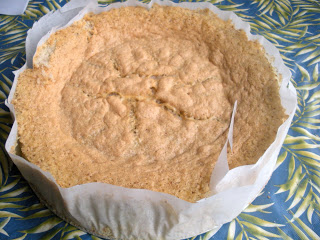 I have to admit this cake was a disappointment right from the start. As someone who loves the interplay of sweet and salty in my desserts (like in these magic bars) I had high hopes from the name that this would be one of those recipes. Looking at the recipe I was saddened to learn that the "salt" in the title is the name of a bakery rather than a reference to my favorite form of seasoning. I persevered with high hopes that this recipe would wow me and make me forget my disappointment.
Sadly, that was not to be. As I slowly added the eggs two tablespoons at I time while running back and forth to draw chalk houses on the sidewalk for my son I told myself that this had better be the best almond cake ever. And it isn't. My husband took one bite and said "this tastes like a bad Passover cake" and I am inclined to agree with him. The texture wasn't great and the almond flavor is too subtle. I couldn't taste the lemon zest at all and I used more than the recipe called for. I admit that I generally do not like sponge cakes, but I thought this cake might be the exception and it wasn't.  I am freezing the cake in the hopes that I will think of a good use for it, but I suspect that it will just sit there until it gets freezer burned enough that I don't feel guilty throwing it out. Fortunately I also made my husband's favorite banana cake for his birthday on Tuesday, and I know that will be delicious, so at least I feel better that some of the dirty dishes sitting in my sink were for a good cause.
Recipe Updates – Delivered Fresh!
Thank You For Printing This Recipe! Visit Us Again Soon!
Recipe Page: http://www.couldntbeparve.com/recipe/heavenly-bakers-catalan-salt-pinch-cake/