Hamentashen Ice Cream Sandwiches with Fresh Apricot Ice Cream
February 25, 2014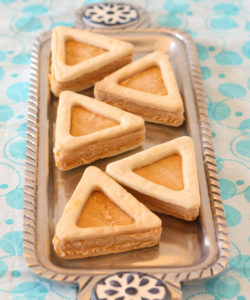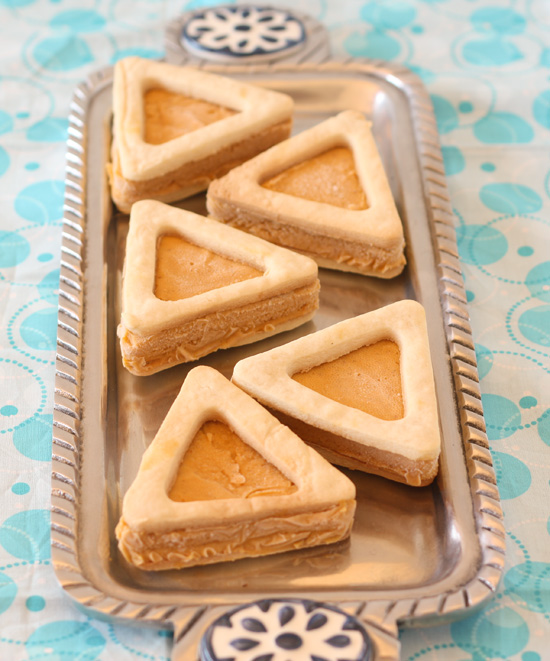 Every year I try to come up with new and fun hamentashen flavors. I always make sure to make a bunch of the traditional poppy because those are our favorites, but it wouldn't be Purim around here without at least a few crazy hamentashen (like s'more or chocolate chip cookie dough). I have some fun hamentashen flavors in the works right now (stay tuned or follow me on instagram for a sneak peek) but this year I wanted to make something completely different as well. Hamentashen ice cream sandwiches.
It is my dream to one Purim only serve food in hamentashen form all day (hamentashen breakfast pastries, hamentashen meat pies, hamentashen shaped veggies etc) but for now the ice cream sandwiches are a fun start. I decided that in keeping with the traditional flavors of hamentashen I would make an apricot ice cream, but feel free to use any flavor that sounds good. Since it isn't currently apricot season I used a combination of frozen apricots and dried apricots, and the ice cream came out fantastically. It is a little more subtle in flavor than the intense roasted apricot sorbet I usually make, but it is much creamier and works better with the cookies in the ice cream sandwich. The vanilla adds a floral undertone to the apricot flavor which makes the ice cream utterly addictive. I look forward to making this ice cream again when the fresh apricots come back into season.
Recipe Updates – Delivered Fresh!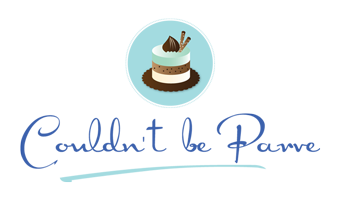 Hamentashen Ice Cream Sandwiches with Fresh Apricot Ice Cream
Ingredients & Instructions
Ingredients & Quantities
1 recipe Fresh Apricot Ice Cream (see below) (or favorite store bought ice cream)
3/4 c (6 oz) refined coconut oil, melted
1/2 cup + 1 tablespoons (4 oz) sugar
pinch salt
3 tablespoons (1.5 oz) coconut milk or other non-dairy milk
1 1/2 tsp vanilla
2 1/4 cup (10.5 oz) flour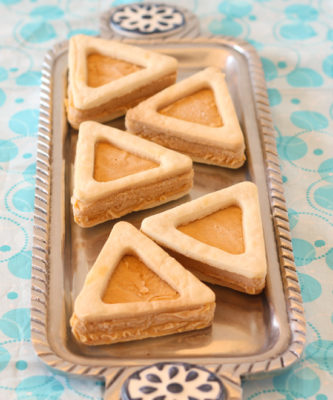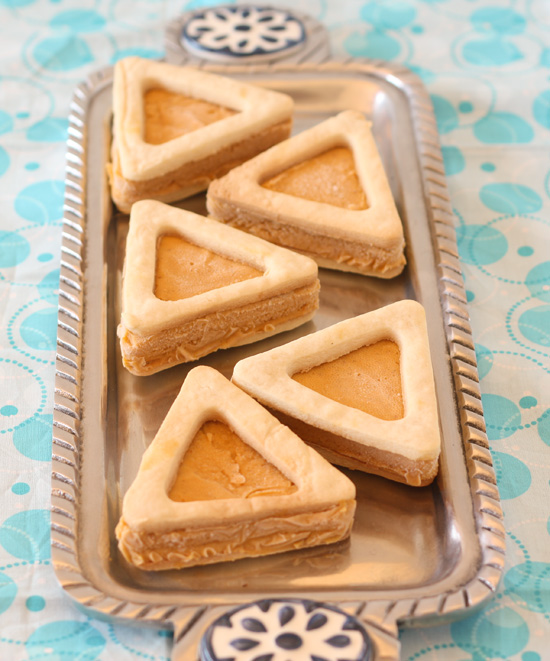 Cooking Instructions
Whisk everything together except flour. Gently whisk in flour until just combined. Roll out the dough between two sheets parchment to approximately 1/4 inch thick. Cut out triangles with a cookie cutter and transfer them to a parchment lined cookie sheet. Cut smaller triangles out of the middle of half the cookies. Re-roll the scraps and repeat.
Bake the cookies until set and starting to brown just around the edges, approximately 9-11 minutes. As soon as the cookies come out of the oven recut them with the same sized triangle cutter to make sure the shape stays crisp. Transfer to a cooling rack and cool completely. Place the cookies in the freezer for at least 15 minutes to firm up.
Remove the ice cream from the freezer. Cut triangles out of the ice cream using the same cutter as for the cookies. Take one solid cookie. Top it with a triangle of ice cream, the top it with a cookie with the center cut out. Wrap the ice cream sandwich in plastic wrap and freeze until firm. Repeat with the remaining ice cream and cookies.
Thank You For Printing This Recipe! Visit Us Again Soon!
Recipe Page: http://www.couldntbeparve.com/recipe/hamentashen-ice-cream-sandwiches-with-fresh-apricot-ice-cream/