Grilled Desserts for the 4th of July
July 2, 2011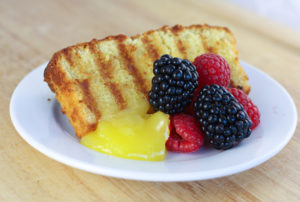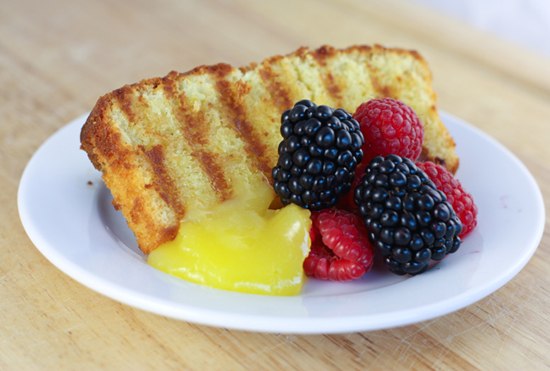 Since we are already well into the Fourth of July weekend I thought I would share a few more ideas to make the holiday even sweeter. There are all kinds of fun red white and blue desserts (like this amazing flag cake I am excited to try) that are perfect for the holiday. But with grilling season in full swing another fun dessert option for the holiday weekend is to skip the oven and throw dessert on the grill. Grilled s'more sandwiches (with a peanut buttery surprise), grilled peaches or grilled coconut pound cake with lemon curd and berries are all tasty desserts that can be finished on the grill in the time it takes to clear the table. I posted the recipes for all of these on the Joy of Kosher website.
I am posting the coconut cake recipe here because it is a great all purpose pound cake. It takes well to the grill, but is delicious served plain as well, adorned with just a bit of glaze or powdered sugar. With a method inspired by Alice Medrich's Olive Oil Pound Cake this cake gets its coconut flavor from three different sources, coconut oil, coconut milk and toasted coconut. The flavor intensifies as it sits so it is a great make ahead cake. I am sure I will be making it a regular part of the baking rotation.
Recipe Updates – Delivered Fresh!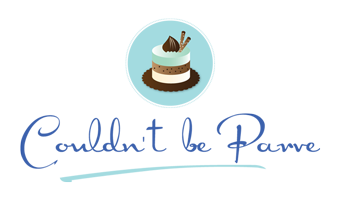 Grilled Desserts for the 4th of July
Ingredients & Instructions
Ingredients & Quantities
Coconut Pound Cake with Lemon Curd and Mixed Berries
1 1/2 cups all-purpose flour
1 tsp baking powder
pinch of salt
1 cup sugar
½ cup unrefined coconut oil, melted
2 eggs
2 egg whites
1/2 cup coconut milk
1 cup sweetened shredded coconut, toasted
Lemon Curd
grated zest of three lemons
1/2 cup fresh lemon juice
2 yolks and 2 whole eggs
1 tablespoon cornstarch
1 scant cup (7 oz) sugar
1 tablespoon neutral vegetable oil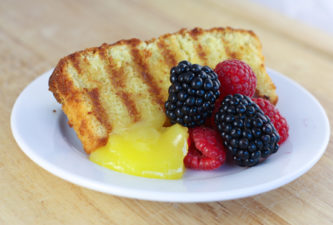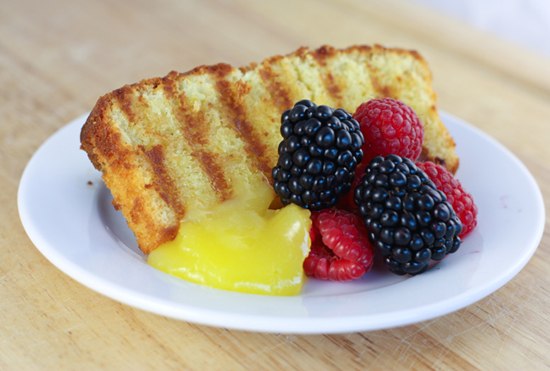 Cooking Instructions
To Grill the Cake:
Preheat the grill to medium high. Slice the pound cake into 1 inch slices. Lightly oil the grill. Place the slices of cake on the grill and cook for one minute, or until toasted with nice grill lines. Using a heatproof spatula flip the slices and grill another minute. Remove the cake from the grill and serve immediately with a dollop of lemon curd and mixed fresh berries.
Preparation Instructions
Lemon Curd
Combine all the ingredients except oil in a saucepan. Whisk to combine. Cook, stirring constantly over medium-heat, until the curd thickens enough to coat the back of a spoon. Strain the mixture and stir in the oil. Place in the refrigerator to chill for 1-2 hours or until set. (Can be made up to 3 days ahead. Keep covered in the refrigerator.)
Coconut Pound Cake with Lemon Curd and Mixed Berries
Preheat the oven to 350. Line an 8 x 4 inch loaf pan with a parchment paper sling, leaving a two inch overhang of parchment on each side.
Whisk together the flour, baking powder and salt in a medium bowl. Set aside.
Place the sugar and coconut oil in the bowl of an electric mixer and using the whisk attachment beat until combined. Beat in the egg whites then the eggs, one at a time. Beat on medium-high until light and fluffy, approximately 3-5 minutes.
Add 1/3 of the dry ingredients and mix until just combined. Add ½ of the coconut milk and mix to combine. Repeat with the remaining flour mixture and coconut milk, ending with the flour mixture. Gently stir in the coconut.
Pour the batter into the prepared pan and bake for 50-55 minutes, or until a tester inserted into the middle comes out with moist crumbs. Remove the cake from the oven and let cool completely on a rack before slicing.
Thank You For Printing This Recipe! Visit Us Again Soon!
Recipe Page: http://www.couldntbeparve.com/recipe/grilled-desserts-for-the-4th-of-july/