Grain-Free Hamentashen
March 7, 2014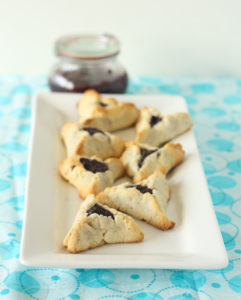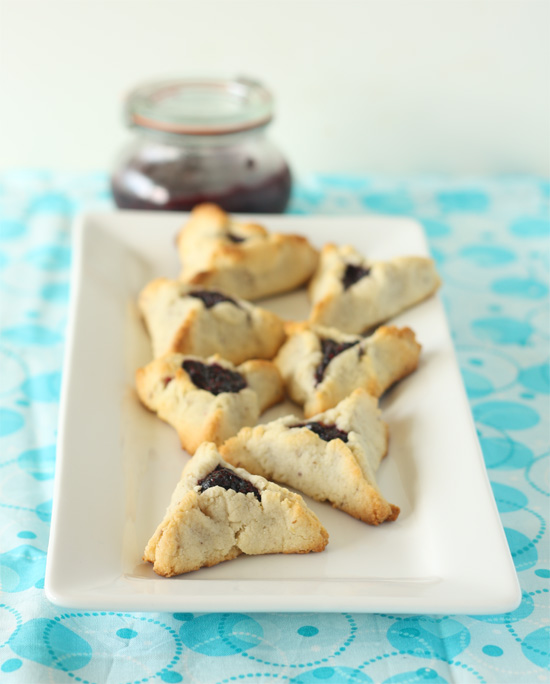 Holidays are a time where we all tend to let loose a little. Especially when it comes to food. It is a good excuse to have that one extra cookie or an extra serving of cake. I believe there is nothing wrong with occasionally overindulging on special occasion. The traditional foods we associate with each holiday are an integral part of how we celebrate. It is hard when food allergies or sensitivities prevent us from enjoying the nostalgic foods that everyone else is enjoying. Because of that I do my best to make sure there are always holiday treats that everyone can enjoy.
Like these hamentashen. They are grain-free (paleo), refined sugar free, can be vegan, and still they are truly delicious. They are healthy enough that when my kids saw them sitting on the counter in the morning and asked for one for breakfast I didn't feel bad about giving in. Even better, they still taste like a treat. We all love them. All day the kids talked about how funny it was that I let them have cookies for breakfast! While nothing will take the place in my heart of my standard hamentashen recipe (it is my interpretation of my grandmother's recipe), these are the hamentashen that I have been making for us to snack on throughout the Purim season. (If you are looking for a gluten-free hamentashen recipe that tastes almost exactly like standard hamentashen try this gluten-free recipe instead)
Recipe Updates – Delivered Fresh!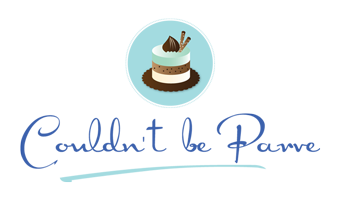 Ingredients & Instructions
Ingredients & Quantities
3 cups (12 oz) finely ground blanched almond flour
1/2 teaspoon salt
1/2 cup organic shortening
1 egg*
2 tablespoons honey*
1 tablespoon vanilla extract
Mixed Berry Chia Jam for filling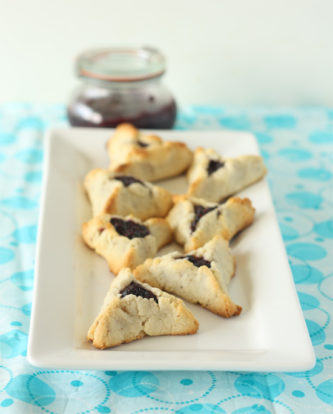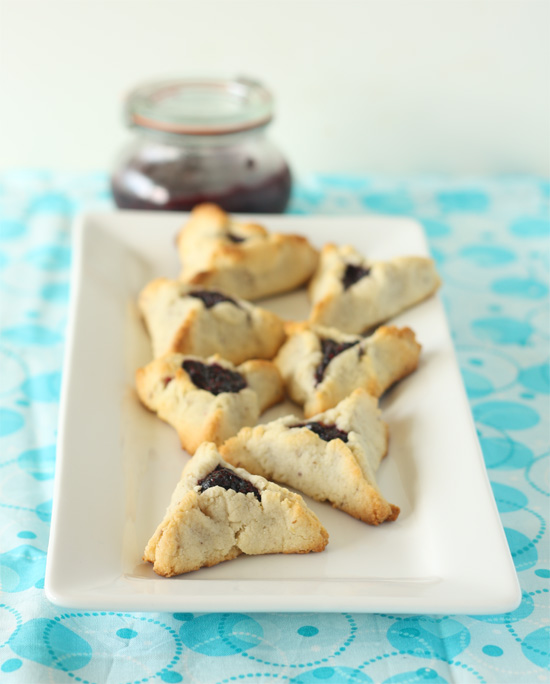 Cooking Instructions
Combine the almond flour and salt in a large bowl. In a smaller bowl, mix together the oil, egg, honey, and vanilla. Mix the wet ingredients into the dry.
Roll the dough into 1 inch balls; place them on a parchment paper lined baking sheet, then press flat into small circles
Scoop one teaspoon of filling into each circle of dough. Fold the dough in from three sides and pinch the corners to form a triangle shaped cookie.
Bake at 350° for 10-12 minutes until dough is golden brown. Cool on the baking sheet.
Thank You For Printing This Recipe! Visit Us Again Soon!

Recipe Page: http://www.couldntbeparve.com/recipe/grain-free-hamentashen/