Gluten-Free Whole Grain Blueberry Muffins
May 16, 2014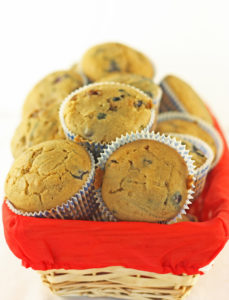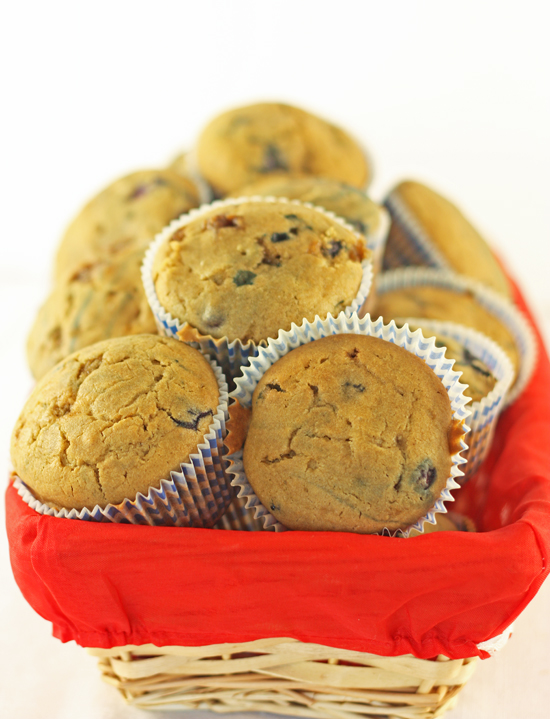 Since May is Celiac awareness month it seemed like a good opportunity to post a few more of our favorite gluten-free recipes. These blueberry muffins (adapted from the uber talented gluten-free girl) are always a huge hit. They are hearty and filling without being heavy, and are the perfect portable snack. I love light and fluffy cupcakes as much as the next person (who am I kidding, probably more) but when it comes to muffins I want them to feel like a substantial snack. These cupcakes fit the bill perfectly, and I love that they are packed with healthy whole grains. I made these as the for my son's first grade class snack one afternoon and they were a huge hit. The base of these muffins is infinitely customizable making this the perfect go to recipe for a gluten-free muffin.
In my gluten-free baking I have been very successful when I use Shauna Ahern's 70/30 ratio of whole grains to starches. I am including the amounts of each that I used in this recipe but feel free to substitute BY WEIGHT other whole grain flours or starches.
Recipe Updates – Delivered Fresh!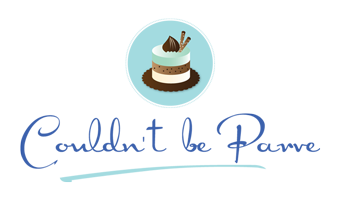 Gluten-Free Whole Grain Blueberry Muffins
Ingredients & Instructions
Ingredients & Quantities
350 grams whole-grain flour mix (I used 100g superfine brown rice flour, 100g sorghum flour, 45g buckwheat flour, 55g tapioca flour and 50g white rice flour)
1/2 teaspoon baking soda
1/4 teaspoon baking powder
180 grams dark brown sugar
1 teaspoon kosher salt
2 eggs
300 grams coconut milk
100 grams coconut oil
1 cup fresh or frozen blueberries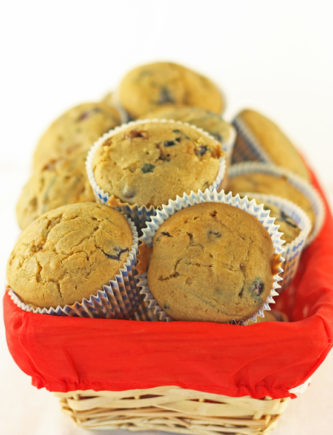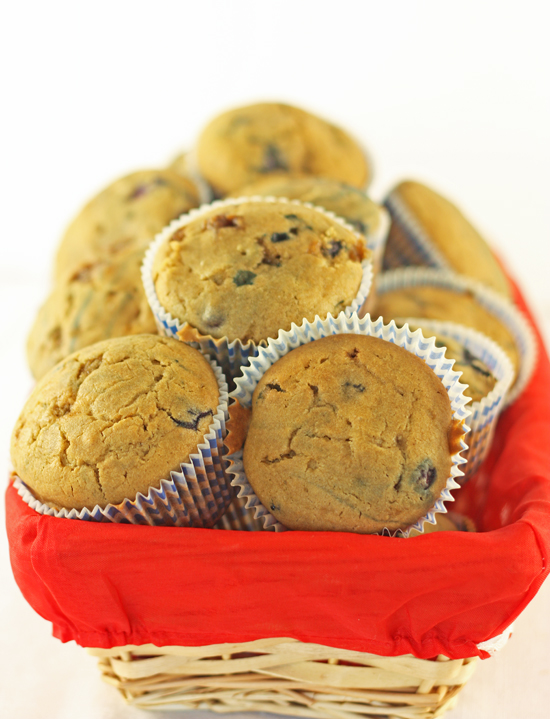 Preparation Instructions
Preheat the oven to 350*. Grease a large muffin tin thoroughly or line with papers.
Combine the flour, baking soda, baking powder, sugar, and salt in a large bowl. Whisk them together to combine and aerate.
Whisk together the eggs, coconut milk, and coconut oil until they are combined well. Add them to the dry ingredients. Use a rubber spatula until the batter is almost fully combined. Gently stir in the blueberries.
Fill the muffin tins 3/4 full. Slide the muffins into the oven. Bake until the muffins are browned with a bit of a crunch, the top springs back to the touch, and a knife goes through cleanly, about 25 minutes to 35 minutes.
Recipe adapted from Gluten Free Girl
Thank You For Printing This Recipe! Visit Us Again Soon!
Recipe Page: http://www.couldntbeparve.com/recipe/gluten-free-whole-grain-blueberry-muffins/