Gluten-Free Pumpkin Cream Cheese Muffins
October 26, 2010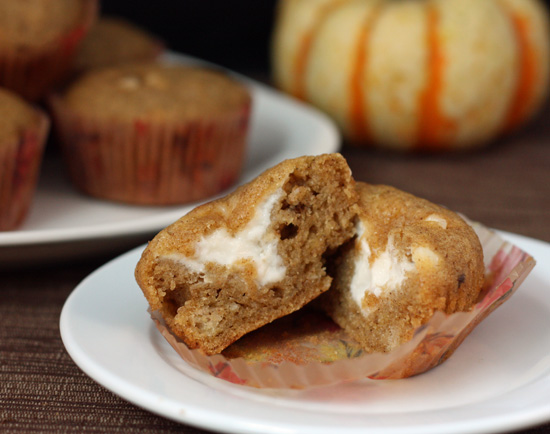 Lately I have been feeling tired. I imagine that it is related to the fact that I am pregnant, but all I know for sure is that I am having trouble getting up off the couch to tackle complicated baking projects. I look at the recipes, and they sound amazing, but I can't seem to find the energy to make them happen. This is especially true when I look at gluten-free recipes. There is something about the long list of different flours each recipe calls for that just seems like too much effort. Intellectually I know that the additional effort is minimal, especially since I already own most of the flours, but for some reason the idea of these recipes has been pushing me towards sitting on the couch rather than baking.
That's why it seemed like the perfect opportunity to test out a gluten free flour blend that has been sitting in my pantry for a while. Better Batter advertises that their flour can be used cup-for-cup in your own recipes, so I decided to try it out. My husband and son had gone to the pumpkin patch early in the week and I had leftover pumpkin puree from the pumpkin they had brought me home for pie. The combination of needing to use the puree up before shabbat and the fact that I wanted to bring the smells and tastes of fall into the house on a gray rainy day meant that pumpkin muffins were the obvious choice.
I used a recipe I had made before for pumpkin cream cheese muffins and was quite happy with the results. They were a bit softer and moister than the standard muffins, but tasty nonetheless. We went through a dozen in one weekend, and that says something in a house that is always filled with baked goods. I have not experimented with other gluten-free flour mixes in this recipe, so if someone tries a different blend please let us all know in the comments.
Recipe Updates – Delivered Fresh!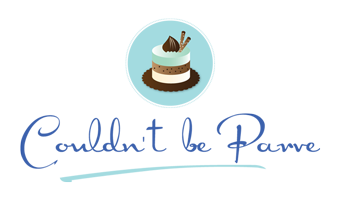 Gluten-Free Pumpkin Cream Cheese Muffins
Gluten-Free Pumpkin Cream Cheese Muffins
Ingredients & Instructions
Ingredients & Quantities
3 cups flour (I used Better Batter gluten-free flour blend)
1 Tbs cinnamon
1 1/2 tsp nutmeg
1 1/2 tsp ground cloves
1 tsp ginger
pinch of cardamom (optional)
1 tsp salt
1 tsp baking soda
4 eggs
2 cups sugar
2 cups cooked or canned pumpkin
1 1/4 cups vegetable oil
8 oz toffuti cream cheese
1/4 cup powdered sugar
1/2 tsp vanilla
1-2 tsp lemon juice, or to taste
(adapted from
musingsofamommy.blogspot.com
)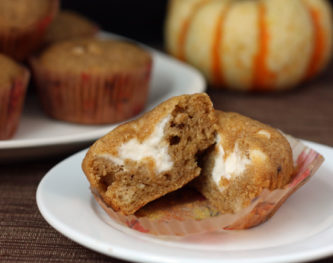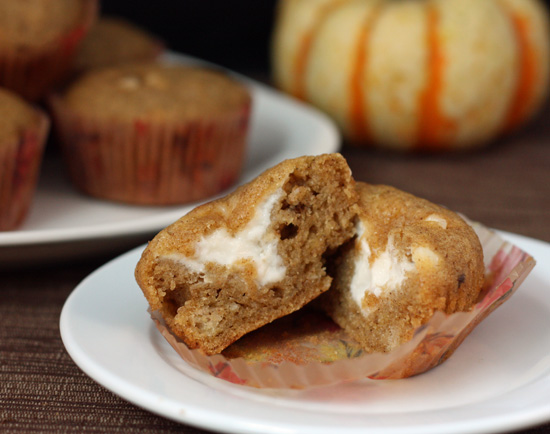 Preparation Instructions
Preheat oven to 350. Combine the cream cheese, powdered sugar, vanilla and 1 teaspoon lemon juice. The mixture should taste a bit tangy like sweetened cream cheese, but the lemon flavor shouldn't be noticeable. If it is not tangy enough add the additional lemon juice. Place the cream cheese on a piece of foil and shape it into a long log. Place log in the freezer while continuing with the recipe.
Mix all the remaining ingredients together. Fill greased or lined muffin tins 1/2 full. Remove cream cheese from freezer and cut into 1-2 tsp pieces. Place one piece in the middle of each muffin and press down.
Bake at 350 for 20-25 minutes, until a toothpick comes out clean from the muffin part (do not touch the cream cheese it will be very hot). Let cool in pans for 5 minutes, then remove to racks to cool completely.
Thank You For Printing This Recipe! Visit Us Again Soon!
Recipe Page: http://www.couldntbeparve.com/recipe/gluten-free-pumpkin-cream-cheese-muffins/