Chocolate Peppermint Ice Cream
August 27, 2008
Not wanting to give up on a product with such great potential (and lack of strange artificial ingredients and trans fats) I decided to attempt Mimiccreme ice cream again, this time using stronger flavors. Over shabbos I had reread all of The Perfect Scoop by David Lebovitz and had been intrigued by what he calls "the girl scout effect", deep chocolate ice cream with pieces of peppermint patty mixed in. As a huge fan of chocolate-peppermint anything, this was the flavor combination I wanted to try.
Making this ice cream also gave me an opportunity to make homemade peppermint patties, which I have been wanting to do since I saw the recipe in Gourmet last fall. I love peppermint patties, but commercial ones are all dairy. Making them myself is the only way to include them in parve recipes. I hadn't made them yet simply because I had been too lazy to temper the chocolate to dip them when it was cool enough, and then summer came and chocolate work is too risky in an apartment without central air. This was the perfect solution. Since the patties were going into ice cream they needed to be dipped in untempered chocolate or the chocolate would be too hard.
The peppermint center comes together very quickly and easily. The ingredients are simply mixed together, kneaded into a ball, and pressed out on a parchment lined baking sheet to cure overnight.
The next day the "patty" is cut into several large pieces, dipped in melted chocolate, and frozen until the chocolate is set before being cut into mix-in size pieces and folded into the freshly churned ice cream before putting it in the freezer to harden.
So easy, and so delicious, I may never buy a peppermint patty again!
Now, for the most important part, the ice cream. It was AMAZING! Rich and creamy with a deep chocolate flavor, it was out of this world. The combination of chocolate and mint was a winner. It truly tasted like premium "real" ice cream. This is what the people at the trade show were talking about when they gave Mimiccreme the "best of show" award. The strong flavors of chocolate and mint covered up any nutty flavor, and all that was left was total bliss! Never again will I bother eating rich whip based parve "ice cream" with that strange greasy mouthfeel!
Recipe Updates – Delivered Fresh!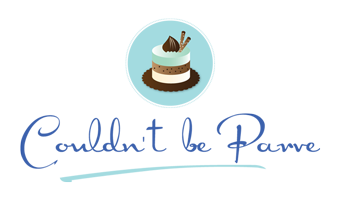 Chocolate Peppermint Ice Cream
Ingredients & Instructions
Ingredients & Quantities
Peppermint Patties
(recipe from The Perfect Scoop by David Lebovitz) yield: 2 cups of chopped pieces. Extra can be stored refrigerated or frozen for 1 month
2 cups confectioners' sugar
3 Tablespoons light corn syrup
2 teaspoons water
scant 1/8 teaspoon peppermint extract or oil (add more to taste for a more intense peppermint experience)
6 oz bittersweet chocolate, chopped
Chocolate Ice Cream 
(adapted from the recipe on the Mimiccreme website)
2 cups sweetened mimiccreme
1/4 cup high quality cocoa powder (such as Scharffen Berger)
1 tsp vanilla
2 oz high quality dark chocolate, melted and cooled
Preparation Instructions
Peppermint Patties:
Line a baking sheet with plastic wrap or parchment paper and lightly dust it with confectioners sugar. Mix the corn syrup, water, and mint extract or oil in a medium bowl. Gradually stir in the confectioners' sugar. As the mixture thickens, knead it with your hands until it forma a smooth ball (it will seem dry at first, but it will come together).
Pat the dough out onto the sugar-dusted baking sheet about 1/3 inch thick and let it dry, uncovered, for at least 8 hours or overnight.
Melt the chocolate over a double boiler or in a microwave at 50% power.
Cut the mint disk into 6 pieces and brush off any excess sugar. Using 2 forks, dip each piece in the chocolate, turning it over to coat both sides, then transfer each piece to a parchment lined plate. Chill in the freezer until the chocolate has hardened, then chop into bite size pieces.
Chocolate Ice Cream:
Combine all the ingredients in a blender and blend until well mixed. Freeze according to the directions on the ice cream maker. Transfer to a container, fold in the peppermint patty pieces and freeze until solid. (Or, do what I did and eat it all immediately because IT IS THAT GOOD! Good thing I only made a small trial batch and not the full amount! This also explains why the ice cream in the picture is so soft, sorry about that, it would look better if it had hardened)
A note about Mimiccreme: In my opinion this is the best thing to happen to parve cooking in quite a while. A few words of caution, though. Being a nut based product, allergy concerns are something to be aware of when cooking for others.
Thank You For Printing This Recipe! Visit Us Again Soon!
Recipe Page: http://www.couldntbeparve.com/recipe/girl-scout-effect/