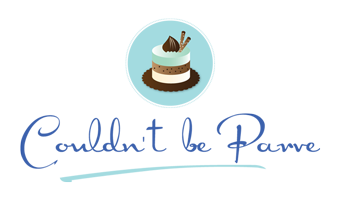 "Gingerbread" Sukkot
October 18, 2011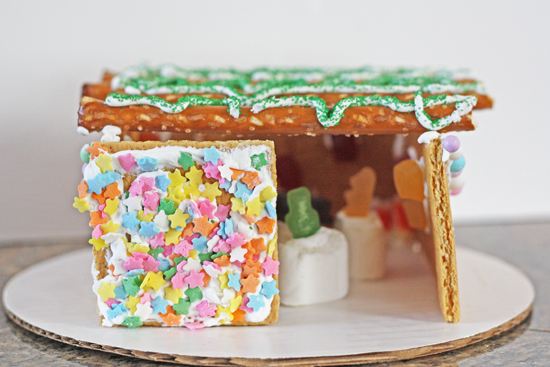 This is a fun activity to do with the kids on Sukkot. It is just like making gingerbread houses out of graham crackers but instead of a roof you use pretzel rods to represent the skach, the branches that are used to cover the sukkah while still allowing the stars to shine through. This sukkah has a family of gummy bears sitting on marshmallow chairs, but the sky is the limit when it comes to decorating ideas. We had a whole group of kids over on Sunday making candy sukkot and every sukkah came out differently. There were kids who decorated sparingly and precisely, those who tried to jam as much candy onto their sukkot as possible and everything in between. It was a lot of fun.
It seems silly to post a recipe for something like this, so I will just post a few tips. The best kind of icing for this project is royal icing because it dries hard enough to keep the walls from falling down. I like to assemble to walls of the sukkah the night before (or at least a few hours before) so that the icing can be fully dry before attaching the decorations (using more icing, of course). Since traditionally sukkot are elaborately decorated on the inside, rather than the outside, I like to decorate the inside of the candy sukkot as well. This is easier if you add the skach (or pretzel rods) at the end, rather than trying to decorate through the door. This might seem obvious, but you would be surprised.
This has become our annual tradition, and I highly recommend it to everyone. Although we always pretend it is for the kids, the adults always have a great time with it too.
Recipe Updates – Delivered Fresh!
Thank You For Printing This Recipe! Visit Us Again Soon!
Recipe Page: http://www.couldntbeparve.com/recipe/gingerbread-sukkot/