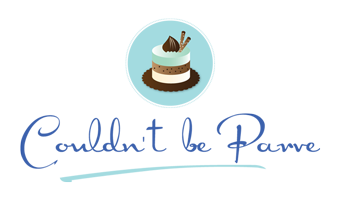 Gingerbread Marshmallows
December 19, 2011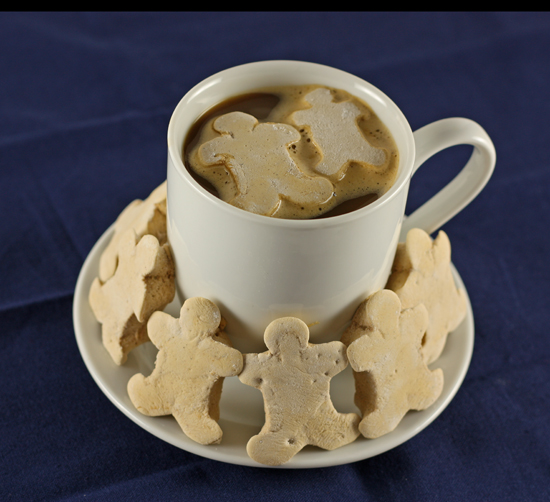 When thinking about what candy I was going to make for holiday gifts this year I knew I wanted to made something gingerbread. My son has been begging me to make gingerbread men cookies so I have had gingerbread on the mind. I played with the idea of making gingerbread fudge, but when I got the box with my new "gingerbread family" cookie cutters in the mail and saw how cute the little gingerbread boy cuter was I knew that I had to make gingerbread marshmallows. Cutting homemade marshmallows with cookie cutters makes them so much more festive and makes for a truly adorable gift. These gingerbread men were left plain, but you can also coat the cutout marshmallows in colored sugar (like these Christmas trees or menorahs and dreidels) to make them extra fun and sparkly.
When cutting marshmallows out with small cookie cutters (less than two inches tall) it is important that the marshmallow slab is no thicker than about half an inch. If they are thicker the cutter squishes the marshmallow as it cuts and the shape distorts leaving you with a marshmallow that is sort of cone shaped. I like to make the marshmallow slab one inch high when I am cutting them into squares but make them about half that thick if using small cutters. Large cutters work fine with one inch marshmallows, but you end up with some pretty jumbo marshmallows.
These gingerbread marshmallows themselves taste exactly like soft gingerbread cookies. They have a rich molasses flavor and the warm spiciness of good gingerbread. They are delicious eaten plain and add a bit of holiday flair to a cup of hot coffee or hot chocolate. If you do not want to use a cookie cutter they are equally delicious cut into squares instead. A fun holiday marshmallow flavor indeed.
A word of warning. The molasses and spices cause the marshmallow mixture to boil up quite substantially while cooking. The recipe says to use a large pot. Do not ignore this instruction. Trust me on this one.
[amd-zlrecipe-recipe:85]
Recipe Updates – Delivered Fresh!
Thank You For Printing This Recipe! Visit Us Again Soon!
Recipe Page: http://www.couldntbeparve.com/recipe/gingerbread-marshmallows/