Frozen Limonana
May 5, 2014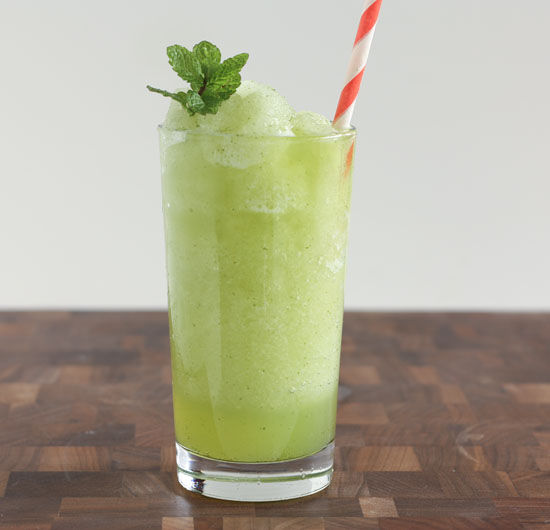 Today is Yom Ha'atzmaut, Israel's Independence Day, so I decided to share my favorite Israeli drink, frozen Limonana. Since we tend to go to Israel in the summers it is always hot and a cool refreshing drink is the perfect treat. Frozen Limonana is is my absolute favorite. There is nothing more refreshing than tangy lemonade and spearmint blended with ice to make the perfect slushy. Lemon and mint are two of my favorite flavors, but put them together and they are even better than either one is alone. I have used that flavor combination in all kinds of desserts (like these limonana bars and marshmallows) but now that the weather is nice and warm this frozen slushy drink is my go to treat. It would also make a wonderful addition to a Mother's Day brunch, as is or even spiked with a bit of rum.
Recipe Updates – Delivered Fresh!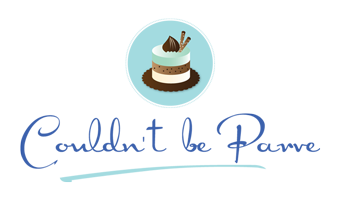 Ingredients & Instructions
Ingredients & Quantities
1/2 cup (4 oz) freshly squeezed lemon juice
1/4 cup (3 g) loosely packed mint
1/2 cup (3.75 oz) sugar
1 cup water
3 cups ice cubes (if using small ice cubes use slightly less because they pack tighter)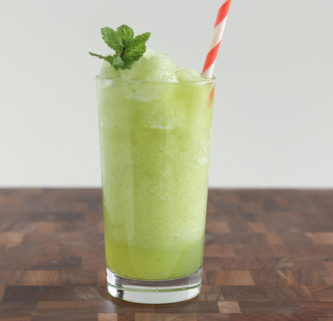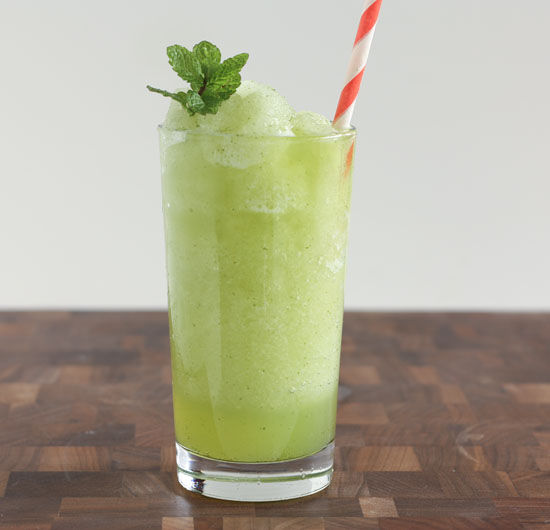 Preparation Instructions
Combine the lemon juice, mint, sugar and water in a blender. Blend at high speed until well mixed. Add the ice and blend until the ice is thoroughly crushed. Pour into glasses and serve immediately.
Thank You For Printing This Recipe! Visit Us Again Soon!
Recipe Page: http://www.couldntbeparve.com/recipe/frozen-limonana/