Fresh Fruit Sauces for Blinzes
May 14, 2013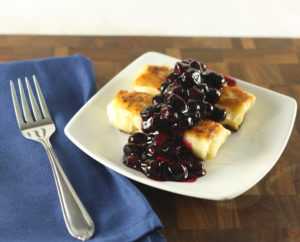 Shavout, coming seven weeks after Passover, is the holiday that celebrates the giving of the Torah on Mt. Sinai. It starts tonight and I have spent the last few days cooking up a storm. It is traditional to eat dairy meals on Shavout so it is nice to be making different things than I usually make for holidays when I generally serve meat.
If you mention Shavout to my five year old son the first thing he says (in a very excited voice, of course) is "blintzes!" These delicious sweet cheese filled crepes are a great treat. I make them only once a year, for Shavout, so he eagerly looks forward to them.
Now this being a parve (dairy-free) blog I am not going to post a recipe for dairy filled blintzes (although if you are looking for some truly decadent dairy-free alternatives to the traditional Shavout cheesecakes I highly recommend this cherry ginger or chocolate mint cheesecake). I mention blintzes here because too often I have been served potentially delicious blintzes that have been ruined by topping them with canned cherry pie filling. And that is something I want to try to fix. The artificial flavor, color and sticky sweetness of the pie filling is all that I can taste and that makes the blintzes significantly less delicious than they could be. But here is the thing. It takes just a minute or two to make a fresh sauce for blintzes that takes them from tasty to outstanding. I know that with all holiday prep time is at a premium, but trust me when I say that this is not the place to cut corners. Frozen blintzes will even do in a pinch, and the addition of a homemade sauce will make them taste homemade.
I pretty much like all fruit sauces as toppings for my blintzes, and I often make an assortment for people to choose from, but if I had to pick I would say my two favorite sauces are sour cherry and blueberry lemon. These sauces are fantastic on top of everything from ice cream to pound cake to pancakes to a simple bowl of yogurt so even if you are not making blintzes it is worth it to make the sauces to use on pretty much anything else.
Recipe Updates – Delivered Fresh!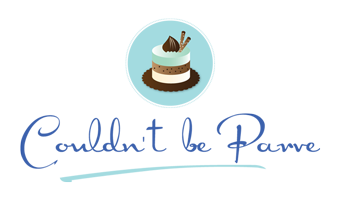 Fresh Fruit Sauces for Blinzes
Ingredients & Instructions
Ingredients & Quantities
Lemon Blueberry Sauce
1 cup wild blueberries (fresh or frozen)
2 tablespoon lemon juice
1 teaspoon finely grated lemon zest
¼ teaspoon salt
½ cup water
½ cup sugar
2 teaspoon cornstarch*
Sour Cherry Sauce with Vanilla
10 ounces sour cherries, pitted (fresh or frozen)
2 tablespoons (1 oz) lemon juice
1/4 cup ( 1.8 oz) sugar
1 tablespoon cornstarch*
1/2 cup water
1/2 vanilla bean
*If making either of these sauces for Passover, substitute potato starch for the cornstarch.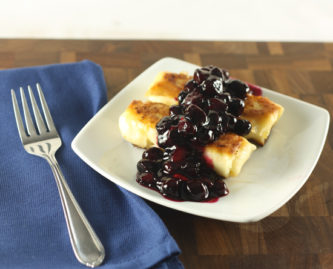 Preparation Instructions
Lemon Blueberry Sauce
Combine all the ingredients in a small saucepan over medium-high heat. Bring to a boil, stirring frequently. Once the mixture comes to a boil cook for one minute stirring constantly. Remove from heat and let cool until just warm. Serve over blinzes (or really anything else).
Sauce can be made up to two days ahead. Refrigerate in an airtight container and rewarm over low heat before serving.
Sour Cherry Sauce with Vanilla
Combine water, sugar and lemon juice in heavy medium saucepan. Scrape seeds from vanilla bean into saucepan. Add the vanilla bean, cornstarch and the cherries. Bring the mixture to a boil over medium-high heat, stirring until sugar dissolves. Boil for one minute. Remove from the heat and cool before serving.
Recipe adapted from the topping recipe on Smitten Kitchen's New York Cheesecake Recipe
Thank You For Printing This Recipe! Visit Us Again Soon!
Recipe Page: http://www.couldntbeparve.com/recipe/fresh-fruit-sauces-for-blinzes/