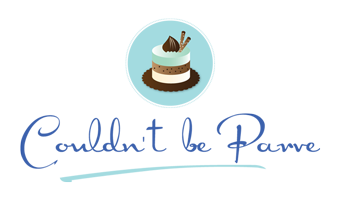 Flourless Almond Thumbprint Cookies
March 31, 2009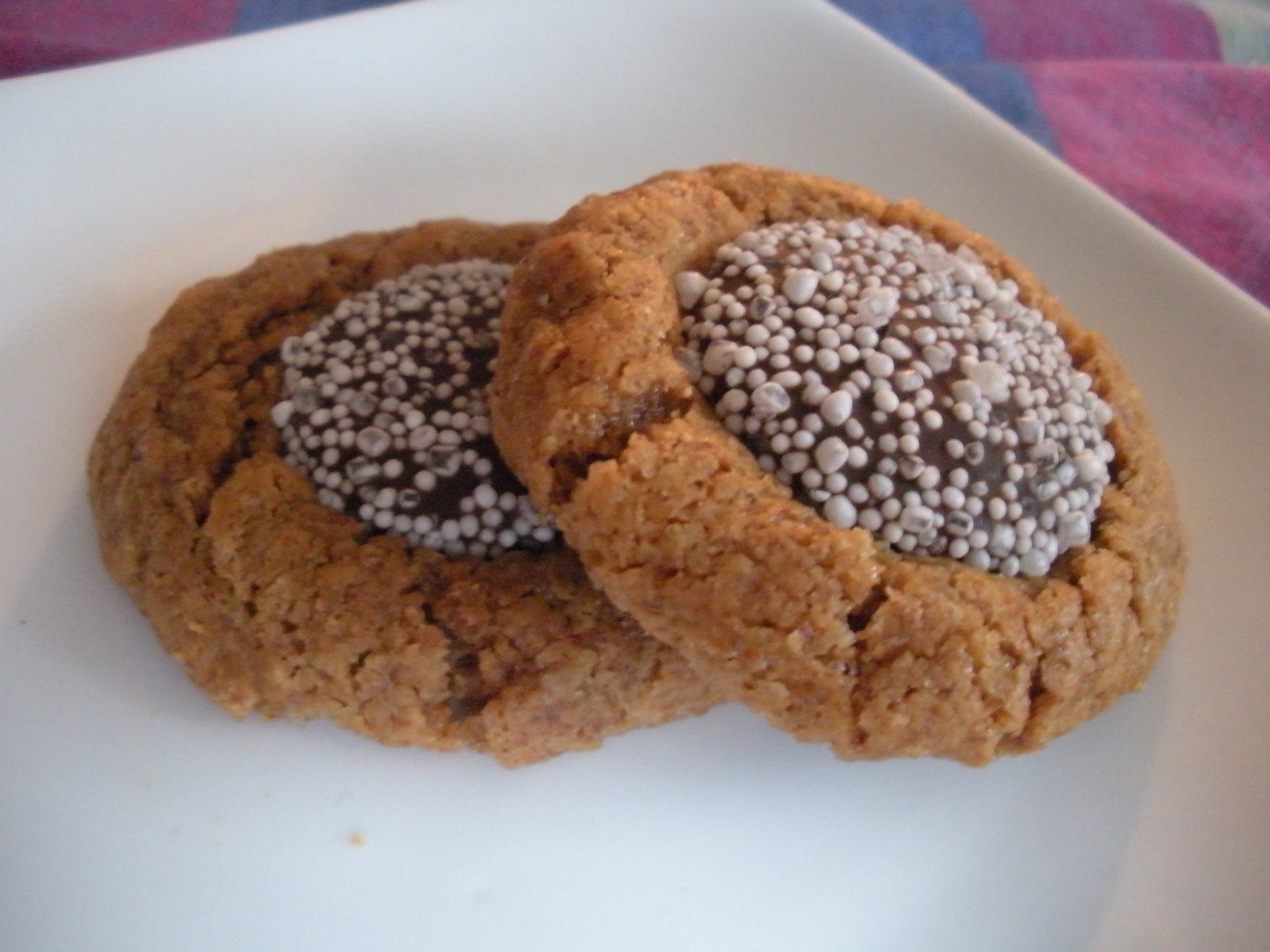 Almond butter was my new favorite discovery last Passover. Spread on matzah with a sprinkle of cinnamon and a drizzle of honey it was a breakfast/snack truly worth savoring. This year I decided to take the almond butter to the next level with these almond thumbprint cookies. These cookies are absolutely wonderful. Not only are the delicious, but they contain only four ingredients that are simply stirred together in a bowl. It is always a struggle to bake on Passover because many of us do not have the same equipment (like a kitchen aid) that we depend on year round, so it is always nice to find recipes that only require a bowl and a spoon. Quick and easy, these are sure to be a crowd pleaser.
I made two different versions of these cookies, one with a jam filling and one with chocolate non-pareils in the middle. There was a split among my tasters as to which was better so I am planning on making some of each for the seders. The jam filled ones are reminicent in flavor of linzer cookies. The crunchy chocolate of the non-pareils provides a nice contrast to the soft cookie. Plain chocolate circles or even squares of chocolate taste good too, but aren't quite as aesthetically pleasing.
Yield: 15-18 cookies
Ingredients:
1 cup almond butter
1 cup sugar
1 egg
1/2 teaspoon vanilla extract
1/4 teaspoon salt (if using salted almond butter omit the salt)
Chocolate non-pareils and/or jam for filling
Preparation:
Combine all the ingredients in a bowl. Roll the dough into tablespoon sized balls and place on a parchment lined cookie sheet.
Bake at 350 for 10-12 minutes.
If making the chocolate version: As soon as the cookies come out of the oven press a non-pareil into the middle of each cookie and let the cookies cool completely. The chocolate will set up after several hours, but to hurry the process you can refrigerate for a few minutes once the cookie part is cool.
If making the jam version: As soon as the cookies come out of the oven make an indentation in the middle of the cookie with your thumb or the back of a spoon. Once the cookies have cooled fill with jam.
Recipe Updates – Delivered Fresh!
Thank You For Printing This Recipe! Visit Us Again Soon!
Recipe Page: http://www.couldntbeparve.com/recipe/flourless-almond-thumbprint-cookies/