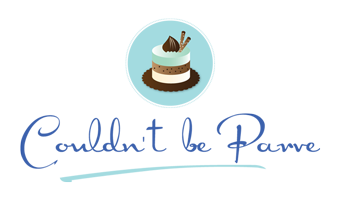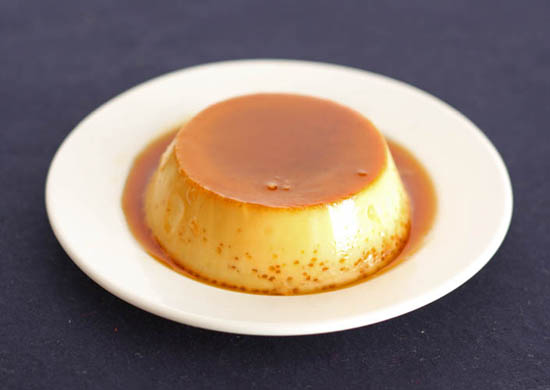 A while back Tamar over at Joy of Kosher asked me the come up with a Mexican themed dessert for the Mexican Fiesta themed Purim sudah she was putting together. She said something along the lines of "of course not flan, since it has to be parve". Naturally I took that as a challenge and decided then and there to come up with a delicious parve flan to round out her meal. There has been so much going on since then (and so many other things I wanted to post) that I haven't had a chance to share this recipe yet, but Cinco de Mayo seems like is the perfect day to share this delicious recipe.
Flan happens to be one of my favorite desserts. I love the combination of the creamy custard and the caramel sauce. I had tried to make parve flans a couple of times in the past using soymilk and non-dairy creamers, but hadn't been happy with how they turned out. This time I used coconut milk and it turns out that is the secret to making a rich, luscious and dairy-free flan. The coconut flavor in these is very subtle but plays nicely with the caramel flavor. They were one of the most popular things I have made around here, and that is saying something.
Flan
2 cups Thai style coconut milk
3/4 cup soymilk
Pinch of salt
1 cup sugar
1/3 cup water
2 large eggs
4 large yolks
½ cup sugar
2 teaspoons vanilla
Position rack in center of oven and preheat to 350°F.
Combine 1 cup sugar and 1/3 cup water in a heavy medium saucepan. Stir over low heat until sugar dissolves. Increase heat to high and cook without stirring until syrup turns deep amber. Brush down sides of pan with wet pastry brush and swirling pan occasionally while the syrup is cooking. Quickly pour caramel into six 3/4-cup ramekins or custard cups. Using oven mitts immediately tilt each ramekin to coat sides. Set ramekins into 13x9x2-inch baking pan.
Place the coconut milk, soymilk and salt in a microwave safe container and heat until warm but not hot. This can also be done in a saucepan.
Whisk eggs, egg yolks, vanilla and remaining ½ cup of sugar in a medium bowl just until blended. Gradually and gently whisk cream mixture into egg mixture without creating lots of foam. Pour custard through small sieve into prepared ramekins. Pour enough hot water into baking pan to come halfway up sides of ramekins.
Bake until centers of flans are gently set, 30-40 minutes. Transfer flans to rack and cool. Chill until cold, about 2 hours. Cover and chill overnight. (Can be made 2 days ahead.)
To serve, run small sharp knife around flan to loosen. Turn over onto plate. Shake gently to release flan. If the flan does not release easily place the bottom of the ramekin in a bowl of hot water for a few seconds. Carefully lift off ramekin allowing caramel syrup to run over flan.
Recipe Updates – Delivered Fresh!
Thank You For Printing This Recipe! Visit Us Again Soon!
Recipe Page: http://www.couldntbeparve.com/recipe/flan/