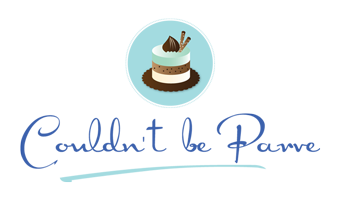 Fig, Olive Oil, and Sea Salt Challah
January 14, 2014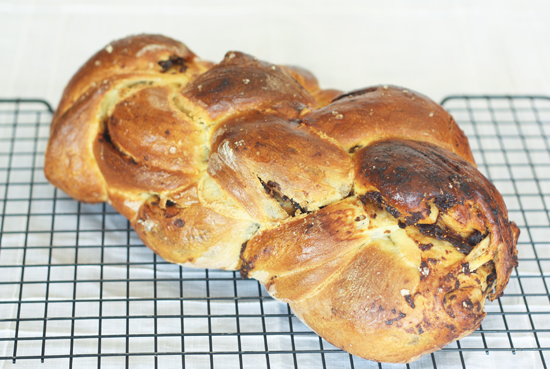 This Thursday is Tu B'shevat, the Jewish New Year of the Trees. It is traditional to celebrate Tu B'shevat by planting trees and enjoying the seven species of fruits and grains of the Land of Israel mentioned in the Bible. This year our synagogue has a bunch of fun Tu B'shevat activities planned throughout shabbat, so I thought it would be fun to make a Tu B'Shevat themed challah.
This challah is utterly delicious and perfect for tu b'shevat because it contains two of the seven species mentioned in the bible, olives and figs. The dough is made with olive oil which gives it a fruitiness that goes perfectly with the orange fig filling.  The sprinkle of sea salt pulls it all together and makes the challah into something truly wonderful. I rarely make other people's recipes without tinkering at least a little bit but Deb Pearlman's recipes from Smitten Kitchen tend to be perfect just the way they are. I have been wanting to try this challah since I got her cookbook (which is beautiful) and I am so glad I did. I didn't change anything about the recipe and it truly is perfect, albeit not particularly traditional tasting. The only changes I made were to double the recipe, since the original only makes one challah, and I braided it as a six strand regular braid instead of a woven round one (I simply cut each section into three ropes instead of two). Since I didn't change anything I am just linking to the original recipe here.
To make the braiding even easier check out my step by step video tutorial of how to make a six strand challah braid or a woven round challah.
For some other fun and delicious Tu B'Shevat recipes try these almond stuffed dates, tu b'shevat macarons, almond linzer cookies, or check out this great recipe roundup by Busy in Brooklyn.
Recipe Updates – Delivered Fresh!
Thank You For Printing This Recipe! Visit Us Again Soon!
Recipe Page: https://www.couldntbeparve.com/recipe/fig-olive-oil-and-sea-salt-challah/