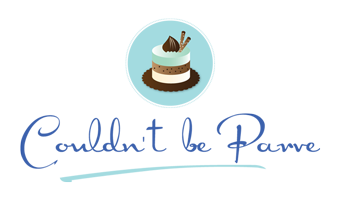 Strawberry Covered Passion Fruit Marshmallow
February 28, 2010
Welcome to my new site! I finally decided that it was time to make the leap from blogger to wordpress and decided to to a major redesign in the process. A million thanks to Barbara from Kinetic Webs for all her design and programming help. If you were following my blog using an rss feed please re-subscribe to make sure you don't get lost in the transition. I also have a new a facebook fan page so click on over and become a fan! I am very excited about the new site and want to make it as user friendly as possible, so if you have anything you would like to see feel free to send me an email with your suggestions.
In honor of my new site I wanted to make something extra special for the first post. I had been wanting to make passion fruit marshmallows for a long time so that is what I decided to make. What better way to celebrate my new blog than by combining my love of passion fruit with my love of marshmallows? Part of what I love about passion fruit is the tart intensity of its flavor. When I am lucky enough to find fresh ones I love to scoop out the pulp and eat it straight, even if it does make my mouth pucker. (I also eat meyer lemons as a snack like someone might eat an orange, so clearly I love tart things). I was worried that the tartness of the passion fruit would get lost in the sweetness of the marshmallow, but these marshmallows are still delightfully tart and tangy. Not mouth puckeringly tart, but not overwhelmingly sweet either.
They are delicious plain, but when coated with strawberry powder made from freeze dried strawberries they are out of this world. It also gives them a lovely pink color. They are not inexpensive to make because the passion fruit puree is a bit pricey, but they make a terrific special occasion marshmallow or gift. People will think you are a culinary genius.
Strawberry Covered Passion Fruit Marshmallows
Adapted from Marshmallows: Homemade Gourmet Treats by Eileen Talanian
1 1/4 cup passion fruit puree
4 tablespoons powdered gelatin*
1  cup + 2 tablespoons (9 oz) cold water
1 ¼ cups corn syrup
pinch of salt
1 1/2 cups granulated sugar
1/2 cup cornstarch
1 ½ cup confectioners' sugar
1/4 cup freeze dried strawberries (regular dried strawberries will not work)
Lightly spray an 11 x 15 jelly roll pan or 9×13 baking pan with non-stick cooking spray, then rub gently with a paper towel to distribute the spray and leave just the merest sheen of oil on the sheet. Similarly, lightly spray a large offset spatula and set beside the prepared tray.
Combine the passion fruit puree and the gelatin in a medium bowl and whisk until well blended and smooth. Set aside.Combine the water, corn syrup, salt and sugar in a 6-quart saucepan and place over medium heat. When mixture boils, brush down the sides of the pan above the upper surface of the syrup with a clean, moistened pastry brush, or cover the pot with a lid for two minutes to allow the condensation to dissolve any lingering crystals.
Place a candy or instant read thermometer into the syrup and continue to cook, without stirring, until syrup reaches 250F. Do not stir the mixture once you remove the lid. Remove pan from heat and carefully stir in gelatin mixture.
Pour mixture into the bowl of an electric stand mixer fitted with the whisk attachment. Quickly cover bowl with loosely draped plastic wrap or a clean kitchen towel in order to avoid splatters, and gradually increase the mixer speed to "high". Whip mixture for 10-12 minutes.
Scrape mixture into prepared pan and spread out smooth with oiled offset spatula.(A wet spatula or wet hands work well too) Set marshmallow aside, uncovered, at room temperature for at least 4 hours or over night before cutting.
Before cutting the marshmallows, combine the cornstarch, confectioners sugar, and freeze dried strawberries in the food processor. Process until finely ground and pour into a bowl. Cut marshmallows with a lightly oiled knife or pizza cutter and break into individual pieces. It may be necessary to wash and re-oil the knife if it gets sticky. Alternatively, coat the knife with the cornstarch mixture before cutting and when it starts to get sticky re-coat it. Toss the cut marshmallows with the cornstarch mixture to completely coat, shaking off excess as much as possible in a strainer.
Store marshmallows in an airtight container with the lid slightly ajar for up to two weeks.
Recipe Updates – Delivered Fresh!
Thank You For Printing This Recipe! Visit Us Again Soon!
Recipe Page: http://www.couldntbeparve.com/recipe/extreme-makeover-blog-edition/