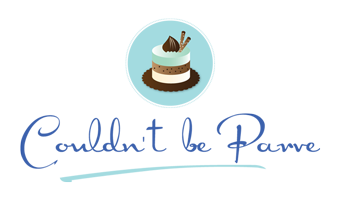 Easy Pumpkin Ice Cream
November 2, 2010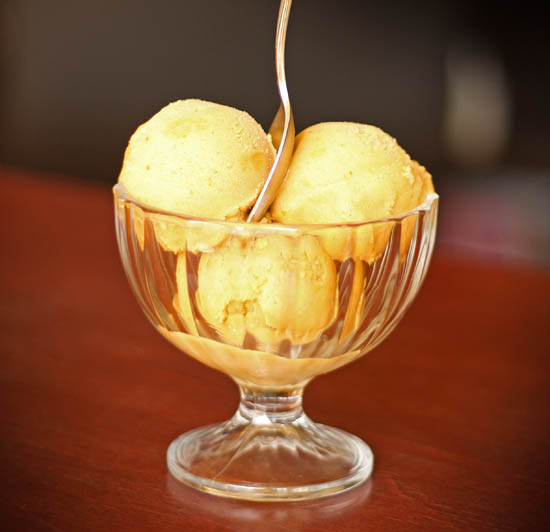 A couple of weeks ago, late in the afternoon on a Friday, I asked my son what he thought we should make for dessert for shabbat. Without even pausing for a second he enthusiastically responded "ice cream." Clearly he is my son, since ice cream is one of my favorite things to make and eat as well.
Since there wasn't much time before shabbat there wasn't time to make a custard based ice cream. That meant I would have to go with a mimiccreme base. While chocolate based flavors like chocolate orange "computer chip", spicy mexican chocolate and chocolate peppermint are always popular choices in our house I wanted to experiment with new flavor possibilities. It being fall, I immediately though of pumpkin. A can of pumpkin puree from the pantry and the ice cream was on its way.
I like how the maple and bourbon in this recipe highlight the pumpkin flavors, and the traditional pumpkin pie spices make the ice cream taste like a frozen version of that classic fall dessert. Because of the amount of pumpkin puree this ice cream freezes quite hard, so feel free to add another tablespoon or so of bourbon if you want the bourbon flavor to be more pronounced. My ice cream was a bit grainy in texture which I think was due to the pumpkin puree, so I added the step of straining the mixture before freezing to ensure a smooth finished product.
I am going to try making a custard based pumpkin ice cream to see how it compares, but this was certainly a low labor and satisfying dessert.
Easy Pumpkin Ice Cream
1 quart sweetened mimiccreme
1 (15 oz) can pumpkin
1/4 cup maple syrup
1 tbs bourbon
2 tsp saigon cinnamon
1 1/2 tsp ginger
1/2 tsp fresh grated nutmeg
1/2 tsp salt
Combine all the ingredients in a blender and blend until smooth. Strain mixture through a fine mesh strainer. Chill until cold. Freeze in an ice cream maker according to manufacturers instructions. Transfer ice cream to a container and freeze at least 2-3 hours until solid. Because of the large amount of pumpkin this ice cream freezes quite hard. To make sure it is soft and creamy let it sit at room temperature for a little while before serving.
Recipe Updates – Delivered Fresh!
Thank You For Printing This Recipe! Visit Us Again Soon!
Recipe Page: http://www.couldntbeparve.com/recipe/easy-pumpkin-ice-cream/