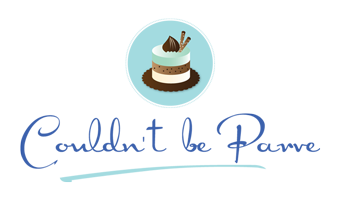 Easy Peanut Butter Ice Cream
May 30, 2011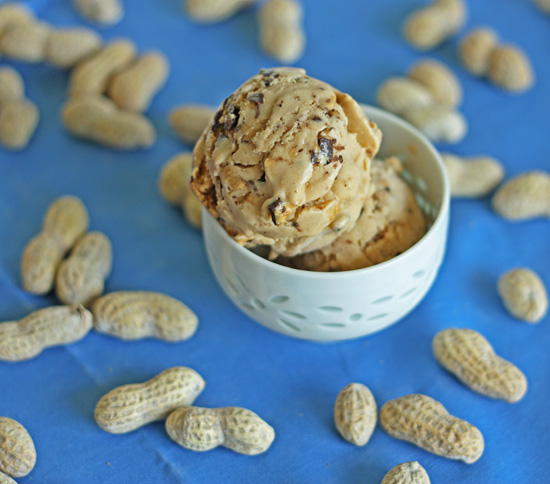 Sometimes simple really is better. For true die-hard peanut butter fans there is nothing that cures a peanut butter craving like a spoonful of peanut butter, straight up. While that hits the spot for a late night snack, sometimes you want that same peanut butter intensity in something more worthy of serving to friends. (Something tells me people would look at me strangely if I just brought out a big jar of peanut butter and a bunch of spoons for dessert when we have guests). This ice cream is the perfect solution because it is truly all about the peanut butter. Creamy peanut butter ice cream with chunks of chocolate covered peanut butter candy, it is a peanut lover's dream. Even better it only has five ingredients and takes less than ten minutes of work to make (it does require chilling and freezing time, though, so plan ahead).
I put a range for the amount of peanut butter to use. With the larger amount the ice cream is intensely rich and peanut buttery. That is how I like to make it, but if you want the ice cream to taste a bit less like eating peanut butter straight up I recommend starting with the smaller amount and then adding more to taste.
Easy Peanut Butter Ice Cream
Yield: 1 1/2 quarts
1 box (1 quart) sweetened Mimic Creme
1-1 1/2 cups creamy peanut butter (depending on how intense you want the peanut butter flavor to be)
1 teaspoon vanilla
1/2 cup peanut butter
1/2 cup powdered sugar
5 oz chocolate
Combine the mimic creme, one (or one and a half) cups peanut butter, and vanilla in the blender. Blend to combine. Chill mixture.
While the mixture is chilling make the peanut butter candy.
Line a small cookie sheet with parchment or waxed paper. Combine the peanut butter and powdered sugar and stir well to combine. (It may seem that there is too much powdered sugar, but keep stirring.) Kneed the mixture until smooth. Press the mixture onto the prepared cookie sheet and flatten to 1/3 of an inch thick.
Melt the chocolate over a double boiler or in the microwave on low (50%) powder. Spread half of the chocolate over the peanut butter mixture. Place the cookie sheet in the freezer for ten minutes, or until the chocolate is set. Flip the candy over and spread the remaining chocolate on the other side. Freeze for ten minutes, or until set. Remove the candy from the freezer and chop into small pieces. Store in an airtight container in the freezer until ready to use.
Freeze the ice cream mixture in an ice cream maker according to the manufacturers instructions. Transfer to an airtight container and fold in the candy. Freeze until firm, at least several hours.
This ice cream freezes very firm. For the best texture remove it from the freezer and leave it at room temperature for ten minutes before serving.
Recipe Updates – Delivered Fresh!
Thank You For Printing This Recipe! Visit Us Again Soon!
Recipe Page: http://www.couldntbeparve.com/recipe/easy-peanut-butter-ice-cream/