Easy Homemade Nutella
April 10, 2014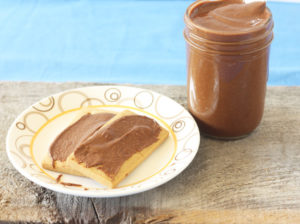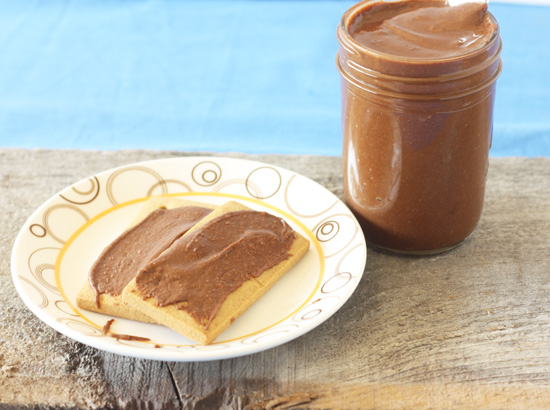 There are some things that it is dangerous to know just how easy they are to make. Like this chocolate hazelnut spread. I have been saying for years that I should try making a parve nutella like spread, but for one reason or another never got around to it. When I found a bag of roasted hazelnuts in the freezer that needed to be used up before Passover I knew that the time had come to make my own chocolate hazelnut spread. And less than ten minutes later I had a jar of something so utterly delicious I knew I was in trouble. It is so much better than the nutella that is available in the US (There are actually less hazelnuts by far in the US nutella than in European versions). You can actually taste the hazelnuts! The richness of the hazelnut flavor combined with chocolate just makes you want to dip a spoon in the spread and eat it. Even better it is dairy-free, vegan and lacking in questionable ingredients like "modified palm oil" or vanillin.
Although I don't buy sweet spreads most of the year for my kids to have on their toast, on Passover I often give in and buy a tub of Israeli chocolate spread for them to enjoy on Matzah. This year I am going to be making my own instead, and I know it will be a big hit. I have been enjoying the chocolate hazelnut spread in all kinds of ways (like eating it with a spoon) but it is especially tasty as a dip for strawberries. I am planning on serving small bowls of it with fresh strawberries as a nice light dessert for my seders. Why dip only twice if you can dip a third time for dessert as well?
Recipe Updates – Delivered Fresh!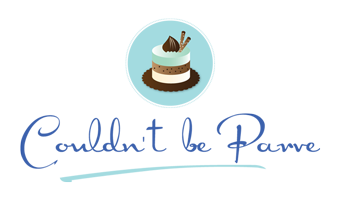 Ingredients & Instructions
Ingredients & Quantities
2 cups (8 ounces) hazelnuts
1 cup (4 ounces) powdered sugar*
1/3 cup (17g) dutch processed cocoa
2 tablespoons light olive oil or other vegetable oil
1 teaspoon vanilla
pinch salt
*If making this for Passover make sure the powdered sugar is kosher for Passover or make your own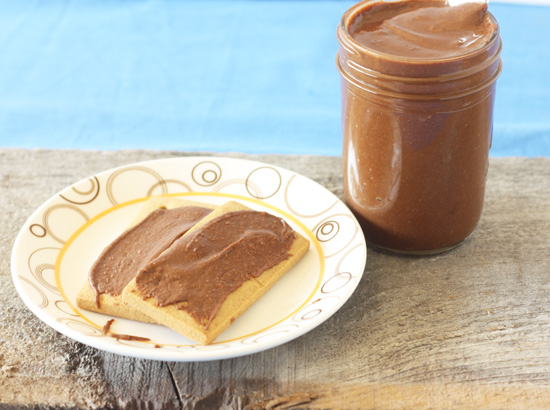 Preparation Instructions
Preheat oven to 375 degrees F. Place the hazelnuts out on a single layer on a rimmed baking sheet and toast until dark brown and fragrant, 12 to 15 minutes. Stir once or twice while they are baking to ensure even toasting. Remove the hazelnuts from the oven and let cool slightly.
Once the hazelnuts are cool enough to handle, place them in a cloth dish towel. Wrap the towel up tightly around them and rub the bundle vigorously between your hands for about 30 seconds to remove the skins of the hazelnuts. Open the bundle and transfer the skinned hazelnuts to the bowl of a food processor. Wrap up and rub the bundle again to remove more of the skins. It may take a few times to get all of the skins off; each time, remove the hazelnuts that have lost their skin to the bowl of a food processor, then continue rubbing. It is ok if a small amount of skin stays on some of the hazelnuts, but try to get as much off as possible.
Process the hazelnuts in a food processor, scraping down the bowl frequently, until their oil is released and they form a smooth, loose hazelnut butter.
Add the powdered sugar, cocoa powder, oil, vanilla extract and salt and process until fully combined and smooth, about 2 minutes. The mixture will loosen and become glossy. Transfer the spread to a jar with a tight-fitting lid or an airtight container.
The spread will keep in the refrigerator or at room temperature for up to 1 month.
Recipe adapted from Brown Eyed Baker
Thank You For Printing This Recipe! Visit Us Again Soon!
Recipe Page: http://www.couldntbeparve.com/recipe/easy-homemade-nutella/