Dutch Chocolate-Mint Cheesecake
January 24, 2011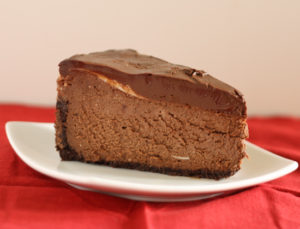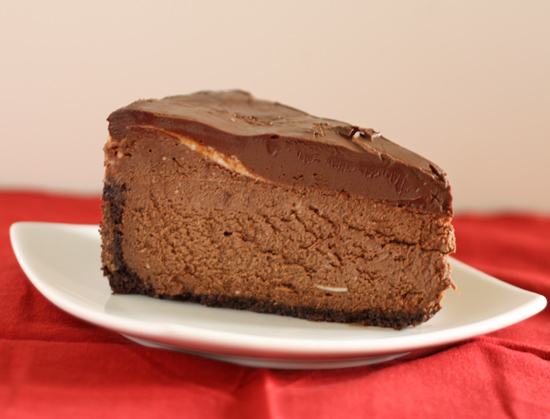 When it comes to cheesecake I am usually a purest. Give me a classic New York Style cheesecake with nothing but a fruit topping (preferably sour cherry) and I am happy. I tend to think that all kind of rich additions, like chocolate, caramel or candy bars, take away from the simple elegance that is cheesecake. I know others will disagree with me, but I just think the additions make it too rich.
For some reason that isn't true when it comes to parve cheesecakes. Tofutti cream cheese isn't quite as rich as dairy cream cheese and as a result I prefer parve cheesecakes with rich flavor additions, like this intense chocolate mint cheesecake. With more than a pound of chocolate, this cheesecake is definitely rich and it is delicious. The mint flavor is not overwhelming but provides a contrast to the chocolate in a wonderful way. The ganache topping is thick and fudgy and provides a nice textural balance to the creamy cheesecake. I served this at a Shabbat dinner a few weeks back and everyone loved it. I will definitely be making this again soon.
Recipe Updates – Delivered Fresh!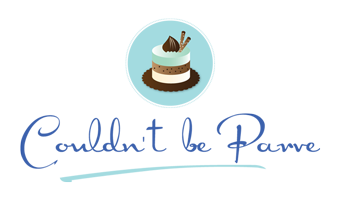 Dutch Chocolate-Mint Cheesecake
Ingredients & Instructions
Ingredients & Quantities
Crust
1 9-ounce box chocolate wafer cookies, broken* 3 ounces bittersweet (not unsweetened) or semisweet chocolate, coarsely chopped 3 tablespoons sugar 7 tablespoons unsalted margarine, melted, hot
Filling
12 ounces bittersweet (not unsweetened) or semisweet chocolate, chopped 2 pounds tofutti cream cheese, room temperature 1 3/4 cups sugar 4 large eggs 1/2 cup tofutti sour cream 1 tablespoon lemon juice 1/2 cup unsweetened cocoa powder, sifted 1 tablespoon vanilla extract 1 teaspoon peppermint extract
Topping
1/2 cup coconut milk 1 tablespoon unsalted margarine 6 ounces bittersweet (not unsweetened) or semisweet chocolate, chopped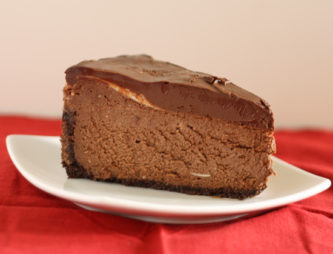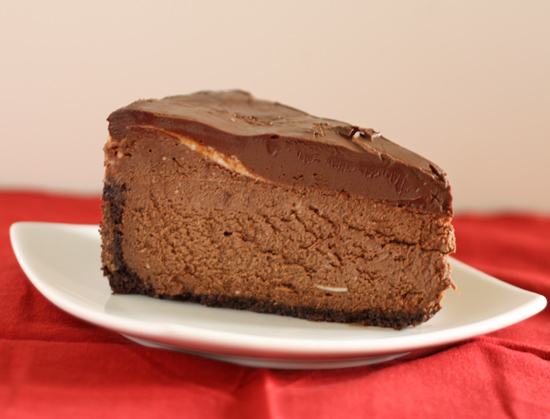 Cooking Instructions
For crust
Grind cookies, chocolate and sugar in processor. Add margarine; blend until crumbs begin to stick together. Press crumb mixture firmly onto bottom and up sides of 9-inch-diameter springform pan.
For filling
Position rack in center of oven and preheat the oven to 350°F. Melt chocolate in the microwave at 50% power, stirring well every 30 seconds. (The chocolate can also be melted in a double boiler) Cool the chocolate until it is just warm to the touch. Using electric mixer, beat tofutti cream cheese and sugar in large bowl until blended. Add eggs 1 at time, beating just until incorporated. Add the melted chocolate, tofutti sour cream, lemon juice, cocoa powder and extracts and beat just until smooth.
Pour filling into crust. Bake until the center is just set, about 1 hour. The cheesecake will have puffed up slightly while baking. This is correct. Transfer to a cooling rack and cool 20 minutes. Run small sharp knife around top edge of pan to loosen. Press down firmly on any puffed edges to flatten. Do not remove pan sides. Cool to room temperature.
For topping
Place the finely chopped chocolate in a heatproof bowl. Bring coconut milk and margarine to simmer in heavy small saucepan. This can also be done in the microwave. Pour hot coconut milk mixture over the chocolate and let stand several minutes. Gently whisk until smooth. If unmelted chunks of chocolate remain heat the mixture in the microwave at low power for 15 seconds and whisk until smooth. Repeat if necessary. Pour the chocolate mixture evenly over the top of the cheesecake, spreading gently to make sure it makes an even layer. Cover the cheesecake and chill at least six hours, or overnight.
To serve cheesecake, wrap a damp hot towel around the outside of the springform pan and gently remove the outside of the pan.
Recipe Yield
Serves 12-16
Thank You For Printing This Recipe! Visit Us Again Soon!

Recipe Page: http://www.couldntbeparve.com/recipe/dutch-chocolate-mint-cheesecake/