Dark Chocolate Ice Cream
August 27, 2012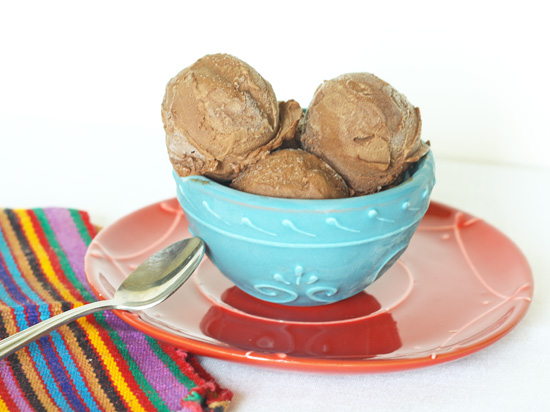 I know that summer is almost over and it might seem a bit late to be posting ice cream recipes, but I firmly believe that ice cream should be a year round treat.
For the last few years I have been making chocolate and nut based ice creams (like this computer chip ice cream and easy peanut butter ice cream) with a base of sweetened mimiccreme. The mimiccream gives the ice cream a great creamy texture without dairy. The nutty flavor of the mimiccream is noticeable when used in more subtle ice cream flavors, like vanilla, but it is not noticeable at all in the more intensely flavored ice creams. Even better, ice cream made with mimiccreme doesn't need a custard base to make it creamy which makes it incredibly easy and quick to make. I have been known to throw a batch in the ice cream maker to churn while I finish up the last minute preparations for Shabbat on weeks when time gets away from me and I am short on time to make a dessert. That being said, I have been having trouble finding sweetened mimiccreme lately. It no longer seems to be carried in the local stores and I didn't want to pay the shipping cost for ordering it online.
Since I needed to make chocolate ice cream for a recipe (stay tuned for s'more ice cream sandwiches!) I decided that my lack of mimiccream was the perfect excuse to make a custard based chocolate ice cream instead. This ice cream is deep dark and intensely chocolatey. The coconut milk gives it a lot of richness but because of the chocolate the flavor of the coconut is barely noticeable. The ice cream is not too sweet which allows the chocolate flavor to really shine. I will stick with mimiccream for quick and easy, but if I have a bit more time this will be my go to chocolate ice cream.
Recipe Updates – Delivered Fresh!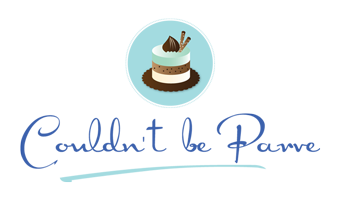 Ingredients & Instructions
Ingredients & Quantities
1 (14 oz) can Thai-style coconut milk
4 tablespoons unsweetened Dutch-process cocoa powder or good quality cocoa powder (Such as Scharffen Berger)
6 oz bittersweet or semi-sweet chocolate, finely chopped
1 cup almond milk
3/4 cup sugar
pinch of salt
5 large egg yolks
1/2 tsp vanilla extract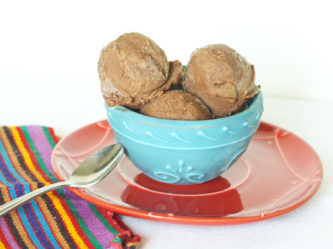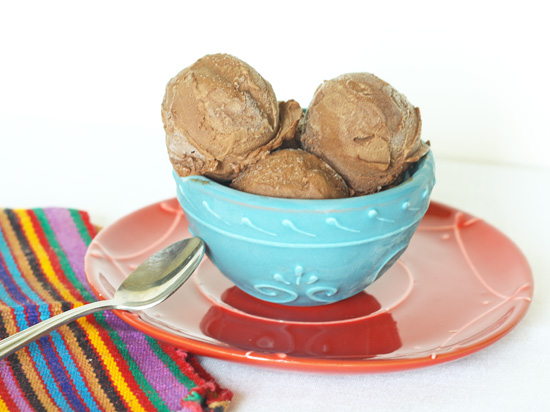 Preparation Instructions
Dark Chocolate Ice Cream recipe adapted from The Perfect Scoop by David Lebovitz
Warm the coconut milk with the cocoa powder in medium saucepan, whisking to thoroughly blend the cocoa. Bring to boil then reduce heat and gently simmer for 30 seconds, whisking constantly. Remove from the heat and stir in the chocolate until smooth. Pour the mixture into a large bowl scraping the saucepan as much as possible. Set a mesh strainer atop the bowl.
Warm the almond milk and sugar in the same saucepan. In a separate medium bowl, whisk together the egg yolks and salt. Slowly pour the warm milk into the egg yolks, whisking constantly, then scrape the warmed yolks back into the saucepan. Stir mixture constantly over medium heat making sure the scrape the bottom and corners, until the mixture thickens and coats the back of a spoon. Pour the custard through the strainer and stir it into the chocolate until smooth, then stir in the vanilla. Refrigerate the mixture to cool thoroughly and then freeze it in your ice cream machine per the manufacturer's instructions. If, after chilling, the mixture is too thick to pour whisk it briefly to loosen it up before pouring it into the ice cream maker. Transfer the ice cream to an airtight container and freeze until firm.
To make this recipe without an ice cream maker use the method on this post.
Thank You For Printing This Recipe! Visit Us Again Soon!
Recipe Page: http://www.couldntbeparve.com/recipe/dark-chocolate-ice-cream/