Crispy Chocolate Peanut Butter Bars
December 24, 2013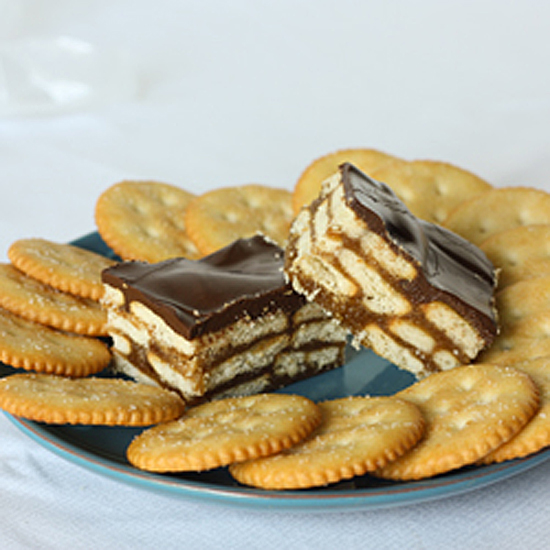 Since it is cookie season I have been playing around with a bunch of different cookie recipes. These cookies are a bit different than most in that in addition to sweet caramel the layers of these cookies are made up of salty crunchy crackers. Like many people, I love the combination of sweet and salty. A little bit of salt is often exactly what is needed to take a dessert from tasty to sublime. While I love the elegance and complexity of something like salted caramel ice cream sometimes it is fun to enjoy the sweet and salty combo in a less high class, but utterly delicious, form.
I have to say, these cookies have it all. Chocolate, peanut butter and flaky buttery crackers enrobed in a sweet brown sugar caramel, these are cookies people will request again and again. The crackers provide a light crunch that is utterly addictive, reminiscent of a twix bar. I had to share these cookies quickly or we would have eaten the whole batch. These cookies would be a welcome gift or addition to any holiday party. That being said, these no-bake cookies are also perfect for summer when it is too hot to turn on the oven. No matter what time of year you serve these there is sure to be nothing left but crumbs.
Recipe Updates – Delivered Fresh!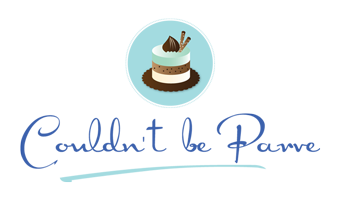 Crispy Chocolate Peanut Butter Bars
Crispy Chocolate Peanut Butter Bars
Ingredients & Instructions
Ingredients & Quantities
1 1/2 cups graham cracker crumbs 1 cup (7.5 oz) white sugar 3/4 cup (6 oz) packed brown sugar 3/4 cup (6 oz) margarine, cubed 1/3 cup (2.7 oz) non-dairy milk of choice 1 box Ritz style buttery crackers (about 80 crackers, I used Paskez Snackers to keep these parve) 1 1/2 cups (9 oz) semi-sweet chocolate chips 1 1/4 cups peanut butter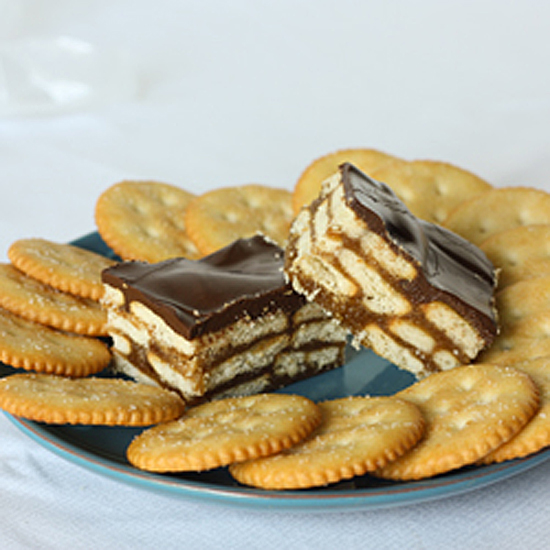 Cooking Instructions
In a large saucepan, combine the cracker crumbs, sugars, margarine, and milk. Bring to a boil, stirring constantly. Cook and stir continuously for about 5 minutes more.
Grease a 9×13 pan and line with a parchment sleeve. Place a single layer of Ritz crackers along the bottom of the pan. Top with half of the graham cracker crumb mixture. Top with half of the remaining crackers, then the remaining graham cracker crumb mixture. Top with the another layer of crackers.
In a microwave safe bowl, combine the chocolate chips and peanut butter. Microwave on low, stopping to stir occasionally. Do not over cook or the chocolate will burn. Pour over the crackers and refrigerate until firm. Cut into bars and enjoy!
Thank You For Printing This Recipe! Visit Us Again Soon!
Recipe Page: http://www.couldntbeparve.com/recipe/crispy-chocolate-peanut-butter-bars/