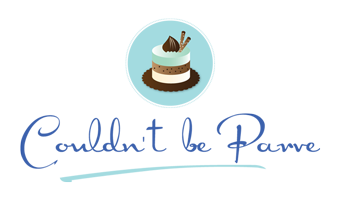 Cranberry raspberry frosting
June 25, 2009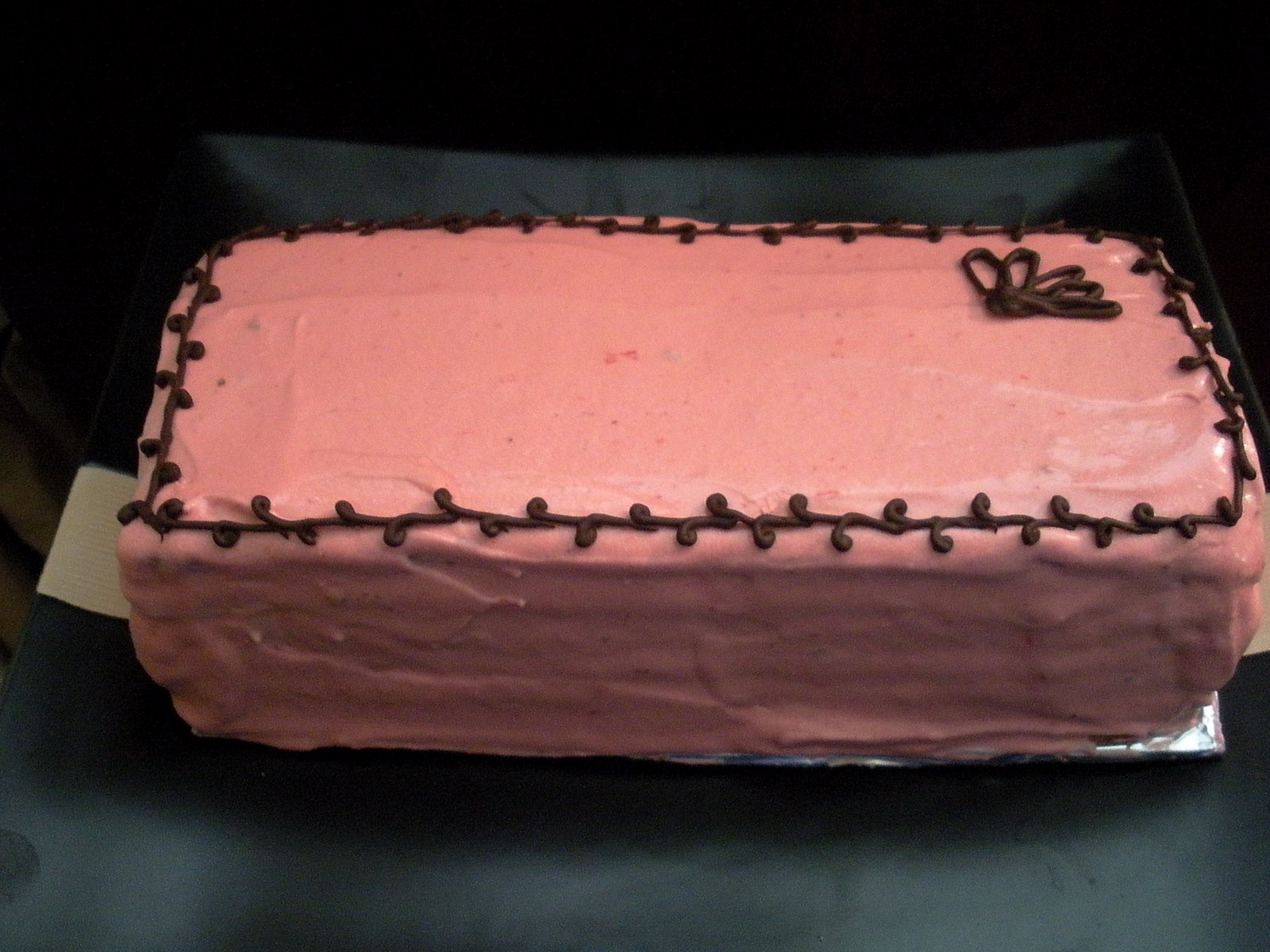 Now that summer has arrived I find myself gravitating towards fruit desserts. That doesn't mean there isn't still a soft spot in my heart for chocolate, however, so I decided to make an elegant cake that had both fruit and chocolate flavors. I started out with the raspberry buttercream recipe from My Sweet Vegan. I don't know if it was the quality of the raspberries I used or the fact that I removed the seeds before using them, but the buttercream didn't take like much. It was just sweet. Since I was planning on using the frosting as a filling not just a topping it needed more flavor so I added some unsweetened cranberry concentrate. The tartness of the cranberry really made the flavor pop, and the filling was absolutely delicious. Because of the extra liquid the frosting was more of a spreading than piping consistency, which was actually perfect for this cake, thin chocolate souffle layers topped with the cranberry raspberry filling.
The cake itself was a bit difficult to work with and a bit soft for my taste, so I am going to experiment some more. I will absolutely be making this frosting again, I think it would be a great filling for chocolate cupcakes.
On another note, I just added "followers" to my sidebar, so if you enjoy reading my blog please become a follower, I'd love to know who is out there.
Cranberry Raspberry Frosting (adapted from My Sweet Vegan)
1/2 cup margarine
1/2 cup vegan "cream cheese" (I only use toffuti brand)
6 oz raspberries, passed through a food mill on the finest setting to remove the seeds
4 cups confectioners sugar
2-3 tablespoons unsweetened cranberry concentrate
Cream together the margarine and cream cheese. Add the raspberries and two tablespoons cranberry concentrate and beat until everything is well mixed. Add two cups of confectioners sugar and mix to combine. Add remaining sugar and mix on low speed until the sugar is fully incorporated. Turn the mixer speed up to high and beat for about 5 minutes. Taste the frosting, and if it is too sweet add the additional tablespoon of cranberry concentrate.
This frosting is quite soft, so it is best for cakes that are going to be refrigerated.
Recipe Updates – Delivered Fresh!
Thank You For Printing This Recipe! Visit Us Again Soon!
Recipe Page: http://www.couldntbeparve.com/recipe/cranberry-raspberry-frosting/