Cranberry Pear Tart
December 31, 2013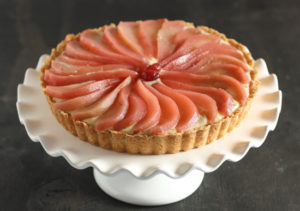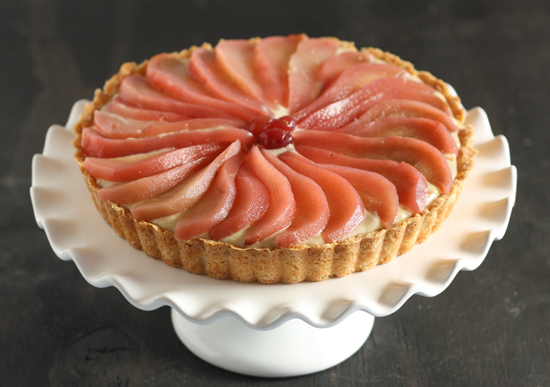 Whenever I walk into a bakery and see the glistening beauty of a French fruit tart I always think of my mom. Our birthday tradition when I was growing up was to serve breakfast in bed to the person who has having the birthday. We would all pile into the bed an enjoy breakfast together before rushing off to school and work. It was a special breakfast and it always included pastries from the local french bakery. While my dad and I always went for the cheese snails or almond croissants my mom's favorite was the pastry cream filled fruit tart. Never mind that it was better suited for dessert and, if we are being honest, quite messy to eat in bed. It was her favorite and so it always made an appearance in the box of birthday breakfast pastries. While I still love almond croissants and cheese snails, I have to admit that as I have gotten older I finally understand the allure of the fruit tart. There is something about a crisp buttery crust, the smooth sweet pastry cream, and the freshness of the fruit that is absolute perfection. And now, of course, I make my own.
Since the abundance of fresh berries for topping a tart is somewhat limited this time of year I like to make fruit tarts with poached pears instead. Cinnamon pastry cream topped with cranberry poached pears, it is the perfect winter dessert. Elegant enough for a glass of bubbly to ring in the new year but still rustic enough to not feel too decadent and over the top. (Although I will admit I like over the top elegant desserts like this one for fancy occasions). Versions of this tart will be making their appearance throughout the winter for sure.
[amd-zlrecipe-recipe:89]
[amd-zlrecipe-recipe:90]
[amd-zlrecipe-recipe:12]
Recipe Updates – Delivered Fresh!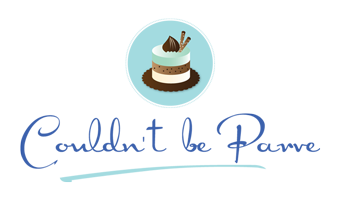 Ingredients & Instructions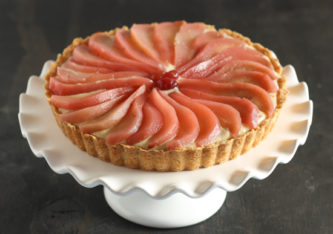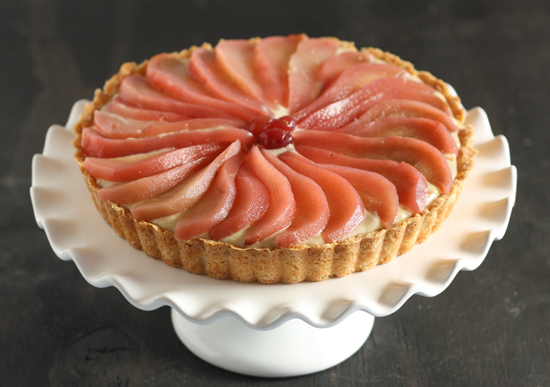 Thank You For Printing This Recipe! Visit Us Again Soon!
Recipe Page: http://www.couldntbeparve.com/recipe/cranberry-pear-tart/