Cranberry Pear Mulled Wine
December 6, 2013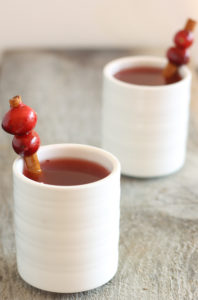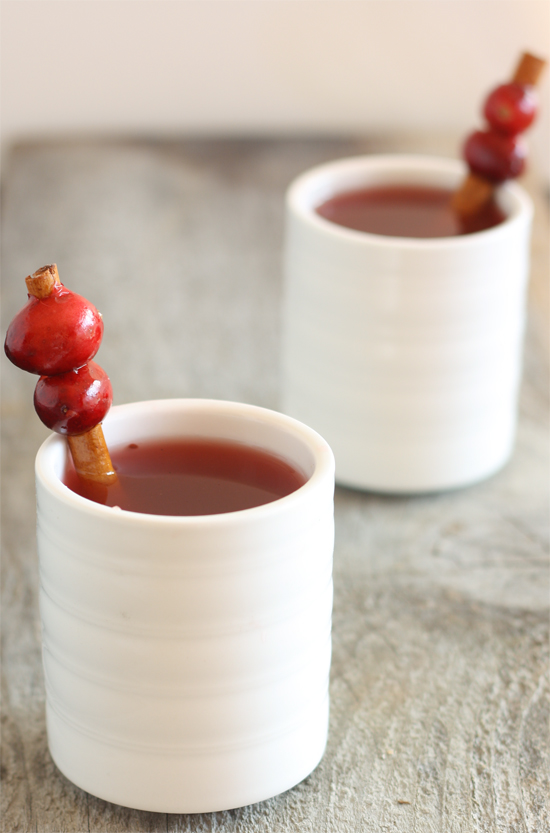 The weather has finally turned colder here in Northern California. While I realize that cold for me here (high 30's/low 40s when I take the kids to school in the morning) is nothing compared to the real winters I used to enjoy in New York, I still myself gravitating towards warm and comforting recipes now that there is a chill in the air. It makes me want curl up with a hot drink, a blanket, and a good book. While I love spiced apple cider or a cup of steaming hot chocolate sometimes, especially when enjoying a rare adult moment after the kids are asleep, it is nice to enjoy a slightly more adult drink. This cranberry and pear mulled wine is my current favorite. It is sweet and warm and cozy, kind of like a hug in a cup. It would be great to serve at any holiday party or just a cozy evening in.
This wine is even better if it is made a day in advance and gently reheated just before serving. If making it ahead do not strain the fruit or spices out until right before reheating. The overnight soak will make the wine all the more flavorful. The fruit that is strained out is fantastic eaten alone, with yogurt or over vanilla or cinnamon ice cream.
Recipe Updates – Delivered Fresh!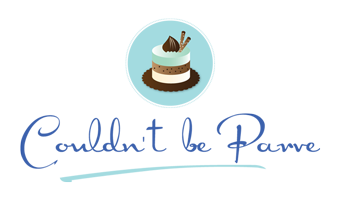 Cranberry Pear Mulled Wine
Ingredients & Instructions
Ingredients & Quantities
2 bosc pears, peeled and cut into chunks
3 oz cranberries
1 ½ cups (12 oz) ice wine or dessert wine (I used Yarden late harvest gewurztraminer)
2 3 inch cinnamon sticks
1 vanilla bean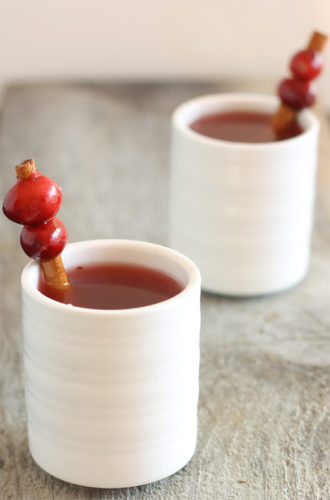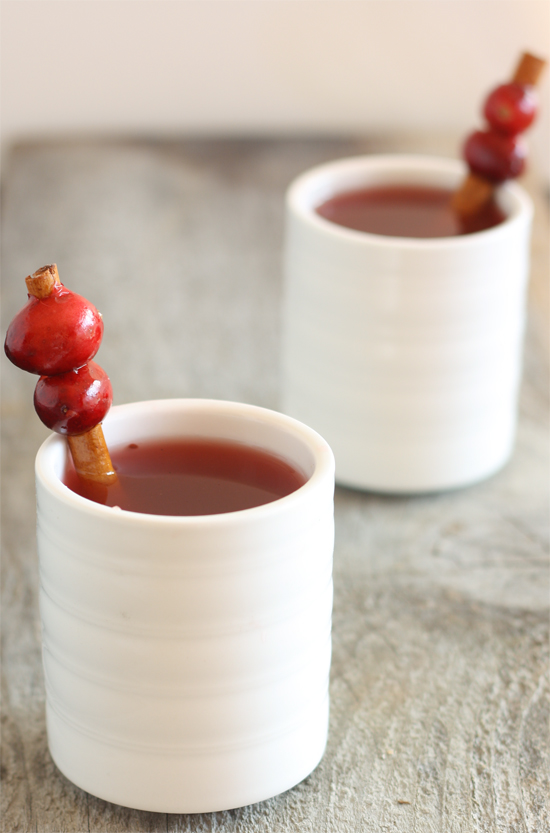 Preparation Instructions
Combine the pears, cranberries, wine and cinnamon sticks in a medium sauce pan. Cut the vanilla bean and scrape the seeds into the pan, then add the pod. Simmer very gently for 10 minutes or until the pears are soft. Remove from the heat and let stand for at least 10 more minutes to let the spices infuse the mixture. (Or transfer to an airtight container and refrigerate overnight). Rewarm the wine gently if it has cooled too much.
Strain the wine and pour into serving glasses, garnishing them with a cinnamon stick and cranberry if desired.
Thank You For Printing This Recipe! Visit Us Again Soon!
Recipe Page: http://www.couldntbeparve.com/recipe/cranberry-pear-mulled-wine/