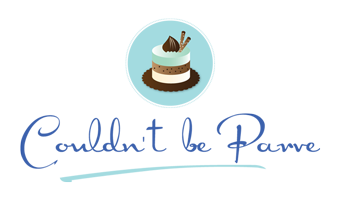 Cookbook Giveaway
November 16, 2010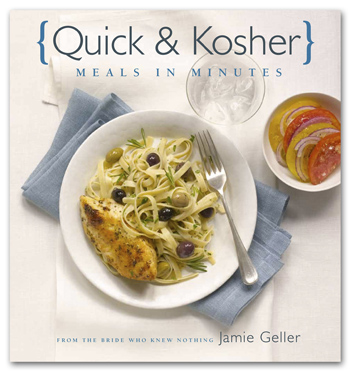 A little while ago I was sent a copy of the new Quick & Kosher Meals in Minutes for review. I tend to be somewhat skeptical of specifically kosher cookbooks, since most recipes in standard cookbooks can be adapted just fine to make them kosher, but I was eager to see what this particular book had to offer.
I have to say I am impressed. The book is organized into complete meals divided into sections based on how long each meal takes to make. I know I rarely post savory things here on this blog, but since there are very few dessert recipes (it is not a dessert cookbook) it didn't seem fair to judge the book based on its desserts. I picked a meal to make from the 40 minute section, Potato, Corn and Cod Chowder.
I have to admit that my food snobbery came out when looking at the recipe, because I couldn't imagine that something with so few ingredients and simple directions would be delicious, but it was. Since I was making the chowder for a weeknight dinner I couldn't bring myself to use 2 cups of heavy cream, but even with half-n-half it was creamy and delicious. We like things spicy around here, so a bit of cayenne kicked up the soup even more. Now I know that this recipe is not exactly dairy-free and parve, with 2 cups of heavy cream, but I imagine a non-dairy version would be good too. I think I might try the recipe using coconut milk for another layer of flavor, but other cream substitutes could be good too.
The one thing I didn't love about this book is that many of the 20 minute meals depended on things like pre-cooked rotisserie chicken. As someone who no longer lives in a place where fresh kosher prepared foods like that are available I probably won't be using that section all that much, but if I have leftover roast chicken I certainly will try them out.
Now the exciting part for all of you. The publisher has generously offered to give away a copy of Quick & Kosher Meals in Minutes to one of my lucky readers. Since I don't usually post recipes for things that aren't sweet, but do need to make dinner for my family on a regular basis, I thought this might be a good opportunity for all of us to get quick and easy dinner ideas.
To enter to win the book simply leave a comment here with your favorite quick and easy dinner. If you have a recipe feel free to include the link. For a second chance to win become a facebook fan and leave a comment here on this post telling me that you are a fan. (If you already are a fan just leave the comment) For a third chance follow me on twitter @couldntbeparve and leave a comment here telling me you are following.
I will pick a winner on Saturday night, November 20th so all comments must be made before 10 pm pacific time that night.
Potato, Corn and Cod Chowder
From Quick & Kosher Meals in Minutes
Serves 6
1 tablespoon canola oil
1 medium onion, finely chopped
1 pound red-skinned potatoes, scrubbed and cut into bite sized pieces
1 teaspoon kosher salt
1/2 teaspoon cracked black pepper
1 (32 oz) box Manischewitz All Natural Vegetable Broth (I used Imagine Organic instead)
1 teaspoon dried thyme leaves
2 cups heavy cream
1 (16 oz) bag frozen corn, not thawed
1 pound cod fillet, cut into 1-inch chunks
In an 8-quart stockpot, heat oil over medium heat. Add onions and cook for 5 minutes. Stir in potatoes and season with salt and pepper. Cook for 5 minutes more. Add broth and thyme; mix well. Cover and bring to a boil. REduce heat and simmer for 10 minutes. Stir in cream and corn.
Transfer about one-third of the soup to a mixing bowl and puree; return to stockpot. (I skipped this step and used an immersion blender right in the pot to blend for a few seconds until it was partially pureed). Add cod without mixing. Cover and cook for about 7 minutes or until the cod is opaque and flakey. Adjust seasoning, if needed. (My addition: If desired add a small sprinkle of cayenne).
Serve hot with homemade biscuits.
Recipe Updates – Delivered Fresh!
Thank You For Printing This Recipe! Visit Us Again Soon!
Recipe Page: http://www.couldntbeparve.com/recipe/cookbook-giveaway/