"Computer Chip" Ice Cream
April 10, 2010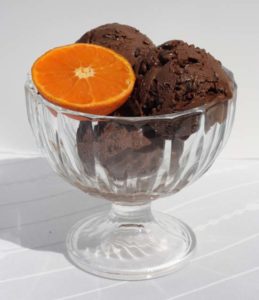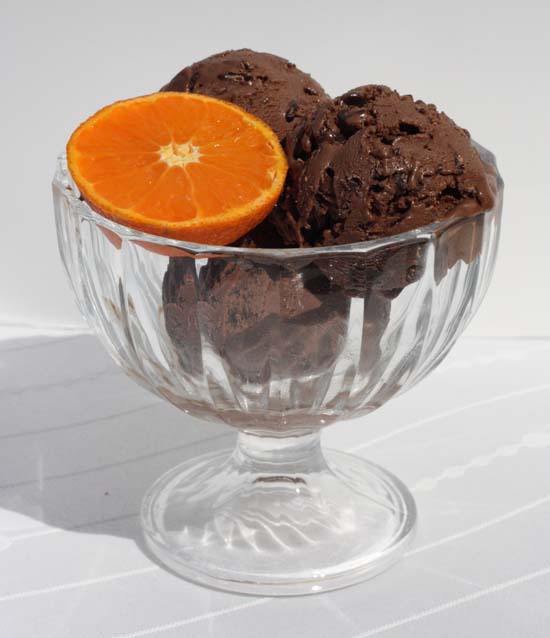 My computer is finally fixed and I have it back so I can start posting regularly again! Just another reason I love Apple. Growing up in Silicon Valley, computer technology and the companies that produced it were everywhere you looked. That included on the menus at local restaurants. Our favorite sushi bar growing up had Silicon Valley themed offerings like the "IBM roll" and "Sun roll". One of the technology themed foods that I liked the most was "computer chip," an ice cream flavor from a local ice cream parlor called Ricks Rather Rich. (They have since changed the name of the store to simply Ricks. I guess the "rather rich" part isn't PC in this health conscious world.) "Computer chip ice cream" is chocolate orange ice cream with chocolate chunks. The combination of chocolate and orange has always been one of my favorites and it works wonderfully in ice cream.
I decided to recreate this flavor in a parve ice cream and I was thrilled with the results. It is rich and creamy, with a nice balance of chocolate and orange. Even better it is based off of my quick chocolate ice cream recipe. That means not only is it soy free and vegan, it can be ready to pour into the ice cream maker in less than 5 minutes. It would have been better with homemade fudge chunks, but I was lazy and used mini chocolate chips instead. They were a bit crunchier than I would have liked, but they certainly make this a quick and easy dessert. For anyone who likes those break apart chocolate oranges or chocolate dipped candied orange peel this is a treat that is sure to please.
Recipe Updates – Delivered Fresh!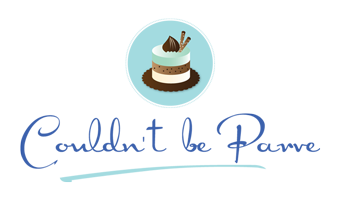 "Computer Chip" Ice Cream
Ingredients & Instructions
Ingredients & Quantities
2 cups cold sweetened mimiccreme
1/4 cup good quality cocoa powder
1 teaspoon vanilla
2 oz bittersweet chocolate, melted and cooled
5 drops orange oil, or to taste
1/2 cup mini chocolate chips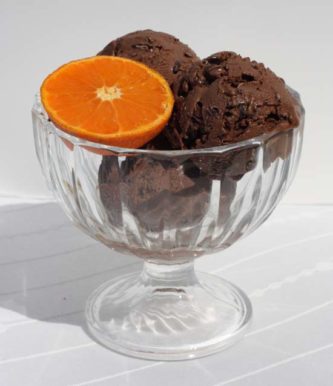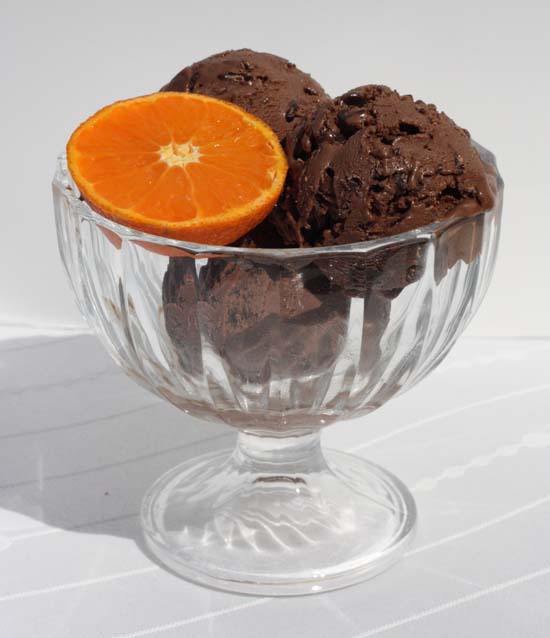 Preparation Instructions
Combine all of the ingredients except chocolate chips in the blender and blend until well mixed. Taste mixture and add more orange oil if desired. Freeze in ice cream maker according to the manufacturer's instructions. Transfer to a freezer proof container and freeze until firm.
Thank You For Printing This Recipe! Visit Us Again Soon!
Recipe Page: http://www.couldntbeparve.com/recipe/computer-chip-ice-cream/