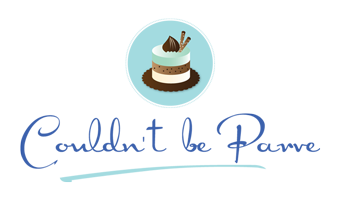 Apple "Brown Betty": A Comforting Dessert in No Time at All
October 7, 2009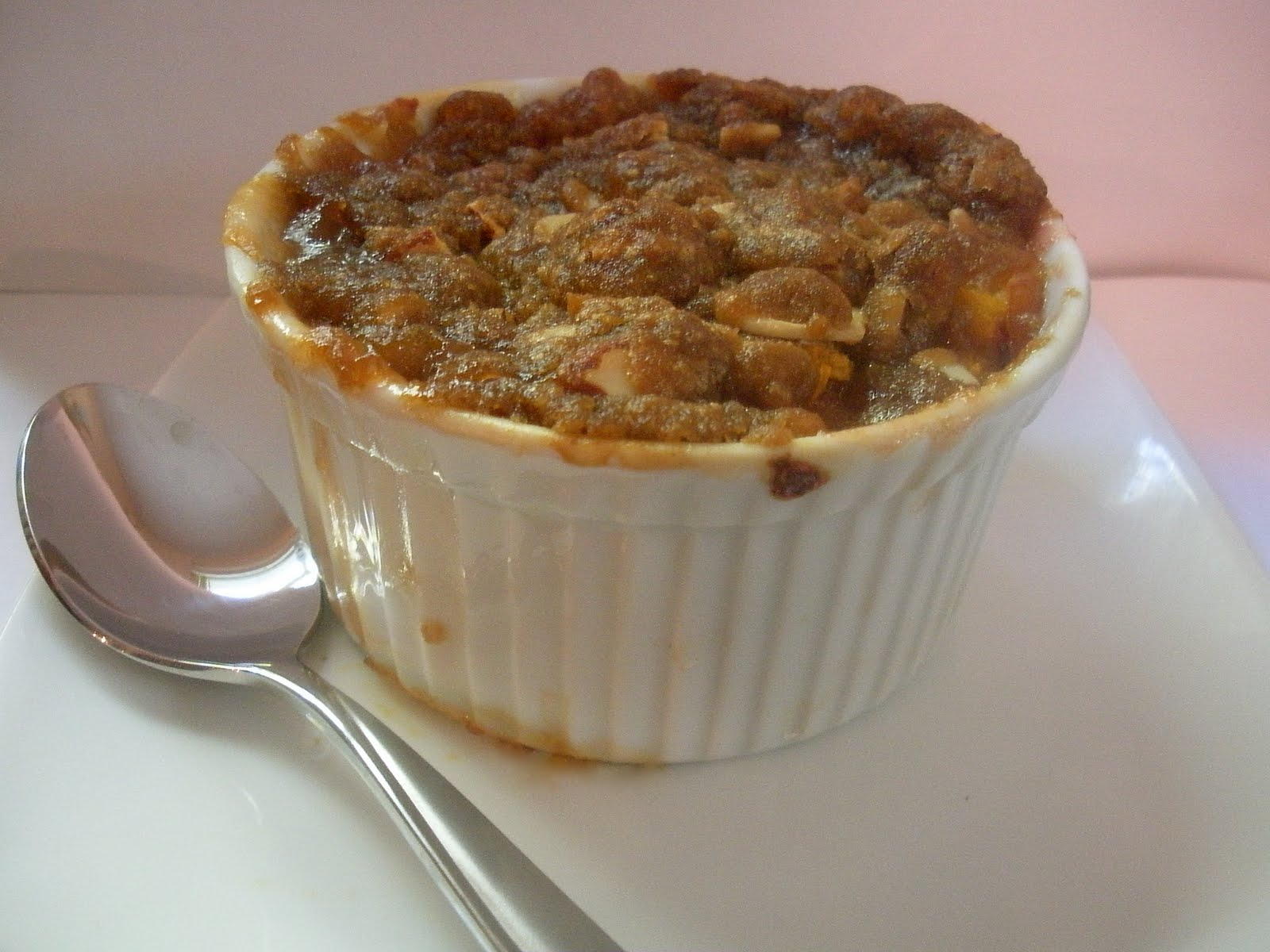 Growing up we had a large pippen apple tree right outside the kitchen window. It was prolific, to say the least, and the apples were often on the tart side for eating which made them perfect for baking. Except for the years when my dad was trying to perfect his apple tarte tatin recipe the thing I remember making the most was what we called "Apple Brown Betty." Delicious cooked apples with a touch of cinnamon an a crisp sugary topping, it was a favorite Shabbos dessert.
Now the recipe we made was not a true Brown Betty because the topping lacks bread crumbs so it really should be crisp. But really, when there is cooked fruit and a delicious topping I will eat it no matter what you call it. The beauty of this recipe is in its simplicity and ease. It can be made with any fruit, fresh or frozen and the spicing can be varied as well. The topping comes together quickly, but it can also be made ahead and frozen for an almost instant dessert. With frozen fruit and frozen topping the dessert comes together literally in moments. If using a very juicy fruit, like berries, toss them with a bit of flour before baking so that the filling doesn't get too liquid-y.
Apple "Brown Betty" (adapted from the Joy of Cooking)
Ingredients
1/2 cup all purpose flour
1/2 cup packed brown sugar
1/4 cup margarine
1/2 teaspoon salt (omit if using salted margarine)
1 teaspoon cinnamon (optional, but I recommend it for the apples especially)
4 cups sliced apples or other fruit (peaches, cherries, sugared rhubarb etc)
2 tablespoons lemon juice or kirsch (optional)
Preheat the oven to 375. Toss the fruit with the lemon juice or kirsch if using and place in a 9 inch pie or cake pan.
Combine all the rest of the ingredients and using a pastry cutter or fingertips lightly work the mixture just to combine. Do not overwork it or it may become oily. Sprinkle the topping over the fruit.
Bake about 30 minutes. If using frozen fruit and/or topping the baking time will be a few minutes longer. It is done when the fruit is a bit bubbly (or soft in the case of apples and pears) and the topping seems crunchy.
Recipe Updates – Delivered Fresh!
Thank You For Printing This Recipe! Visit Us Again Soon!
Recipe Page: http://www.couldntbeparve.com/recipe/comforting-dessert-in-no-time-at-all/