Coconut Chai Rice Pudding
November 8, 2012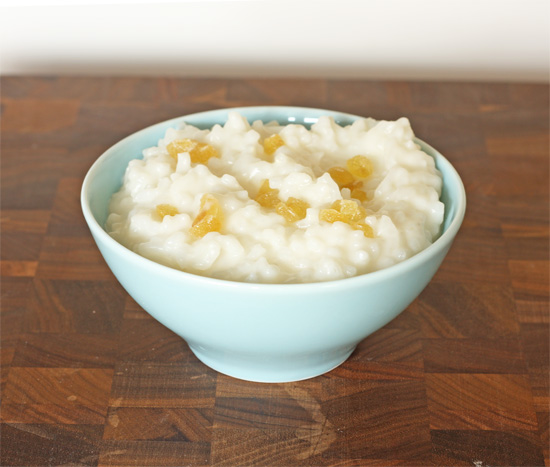 Todays post is part of larger food blogging event in support of those affected by Hurricane Sandy. Bloggers from all over are posting a comfort food recipe in a virtual show of warmth and caring. While I would love to provide actual food and warmth to those affected, that is somewhat difficult from all the way in California. While virtual support is important, help on the ground is even more critical and I urge everyone who can to donate to those in need. I am not listing specific organizations for donation because I do not want to endorse one organization over another, but there are many out there looking for donations to help those affected by the storm.
When I think of a comfort food dessert the first thing that comes to my mind is rice pudding. Warm and comforting, rice pudding is sweet and satisfying without being overly fancy or pretentions. There are are many different variations on rice pudding and this is one of my favorites. The chai spices and the coconut go so well together and the candied ginger gives it just a bit of spice. While I like making rice pudding as a way of using up leftover rice, this recipe starts with raw arborio rice which releases its starches as it cooks making for an extra creamy rice pudding. It is quick to throw together and makes for a warm and cozy weeknight dessert. I have also made this to serve on shabbat before, once cooked it can sit on a warm blech throughout Shabbat dinner and it will still be great for dessert, it will just be a bit thicker. No matter when you are serving it, to me a warm bowl of rice pudding feels like a virtual hug, which is something that everyone can use.
Recipe Updates – Delivered Fresh!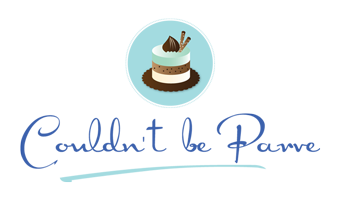 Coconut Chai Rice Pudding
Coconut Chai Rice Pudding
Ingredients & Instructions
Ingredients & Quantities
2 (14 oz) cans coconut milk
1 1/2 cups water
1 cup arborio rice (about 6 1/2 ounces) or medium-grain white rice
2/3 cup sugar
1/4 teaspoon salt
1/4 cup finely chopped crystallized ginger (about 1 1/2 ounces)
3/4 teaspoon ground cinnamon
1/2 teaspoon ground cardamom
1/2 teaspoon ground allspice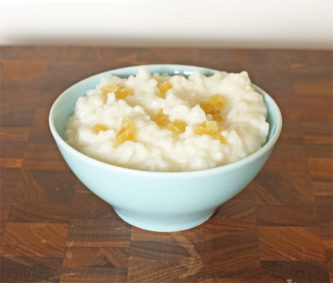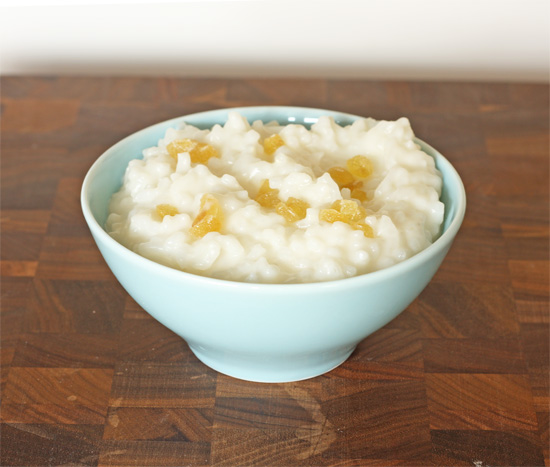 Preparation Instructions
Combine the coconut milk, water, rice, sugar, and salt in heavy large saucepan and stir over high heat until sugar dissolves and mixture comes to boil. Reduce heat to medium-low and gently simmer uncovered until pudding is thick and rice is tender, stirring frequently, about 45 minutes. Mix in ginger and spices.
Spoon warm pudding into bowls and serve topped with additional crystalized ginger if desired.
Thank You For Printing This Recipe! Visit Us Again Soon!
Recipe Page: http://www.couldntbeparve.com/recipe/coconut-chai-rice-pudding/