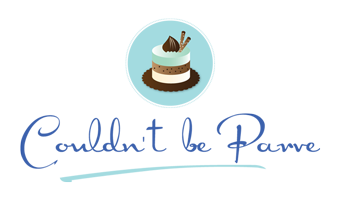 Raspberry Curd
May 31, 2009
Often when I have an idea for a dessert in my head it takes over and occupies my mind until I have an opportunity to try it. Then, even if it doesn't work out as planned, I can let it go until the next idea comes along and drags me into the kitchen. That is kind of what happened with this dessert.
I wanted to make a many layered chocolate cake with raspberry and chocolate filling of some kind. After much back and forth I decided on a chocolate cake filled with raspberry curd and chocolate buttercream, and topped by a shiny chocolate glaze. Clearly that is not the dessert I ended up making. I made the raspberry curd the night before I was planning on making the cake. It was absolutely delicious, but clearly was too sweet and not tangy enough to pair with buttercream without sending everyone into a sugar coma. Because I was a bit short on time anyways, I decided to simplify things and make a simple tart filled with the curd instead. In keeping with the chocolate raspberry theme I decided to make a chocolate tart shell.
I loved the raspberry curd, but was very disappointed with the tart shells. I used Dorie Greenspan's recipe, usually a good bet, but I thought the tart dough was not sweet enough and even a bit bitter from the intensity of the cocoa powder. When I was making the dough I even checked the recipe twice because it seemed like such a small amount of sugar, but I did use what the recipe called for. Perhaps it would be better with a different filling.
Since I wasn't pleased with the tart dough, I am just posting the raspberry curd recipe which is absolutely a keeper.
Raspberry Curd
(adapted from Epicurious.com)
Ingredients:
6 oz raspberries (frozen is fine, it will just take a bit longer to cook)
3/4 cups sugar
2 large eggs
2 tablespoons fresh lemon juice
2 tablespoons margarine
1/8 teaspoon salt 
Preparation:
Combine all the ingredients in a medium sauce pan. Cook over medium heat stirring continuously until it thickens and begins to bubble at the edges, about 5 minutes. Strain the raspberry curd into a medium bowl, pressing on the solids in the strainer. Cover with plastic wrap and refrigerate until cold.
Recipe Updates – Delivered Fresh!
Thank You For Printing This Recipe! Visit Us Again Soon!
Recipe Page: http://www.couldntbeparve.com/recipe/chocolate-raspberry-tarts/