Chocolate Peanut Butter Mousse Cake
November 5, 2010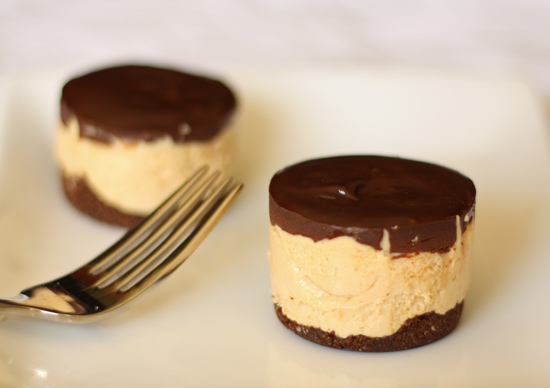 The excited "look they have Reese's" exclamations last week of both trick-or-treaters and their parents reminded me just how popular the combination of peanut butter and chocolate really are among people of all ages. It is certainly a favorite combination around here. Peanut butter brownies are certainly not safe in our house, especially if marshmallows are also involved.
Knowing how much we love peanut butter, I had been wanting to try making a peanut butter mousse with chocolate for a long time. The difficulty, however, was that every peanut butter mousse recipe called for whipped cream for lightness. Not wanting to use artificial parve creams there wasn't really a good kosher parve substitute for whipped cream, so the peanut butter mousse went unmade for several years.
However, that problem has now been solved. The wonderful people at Mimiccreme have developed an all natural whippable product called Healthy Top that has the consistency of whipped cream. They were nice enough to send me samples over the summer, but because of everything going on in my life I was just too busy to try it. Last week I finally got around to testing it out, and naturally the first thing I made was peanut butter mousse. And wow am I glad that I did. The Healthy Top worked perfectly in this dessert, and the nuttiness of the peanut butter masked the nutty flavor of the mimiccreme completely. I wasn't so happy with the flavor of the Healthy Top in the other applications I tried (like as vanilla whipped cream) but it clearly is a product with huge potential. I will continue to experiment with it and see where it works best, and will be sure to keep a box on hand at all times for whipping up this peanut butter mousse.
This peanut butter mousse cake is outstanding. Several people told me that they liked it even though the don't like peanut butter desserts, which says a lot. The mousse is light and the peanut flavor is clearly present but not overwhelming. The chocolate ganache layer has the consistency of a thick fudge sauce and is the perfect foil for the light mousse. The one part that people didn't love was the crust. It had good flavor but was too hard, which made it very difficult to cut neat pieces. Next time I make this I will just serve the mousse in parfait glasses with the ganache on top, which also makes the dessert gluten-free.
For an even simpler and extremely elegant version skip the crust and the ganache and serve the mousse in chocolate dessert cups topped with chocolate shavings.
Recipe Updates – Delivered Fresh!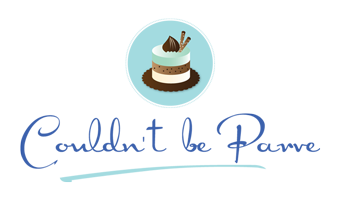 Chocolate Peanut Butter Mousse Cake
Chocolate Peanut Butter Mousse Cake
Ingredients & Instructions
Ingredients & Quantities
Crust
1 9-ounce package chocolate wafer cookies (or chocolate graham crackers) 1/2 cup sugar 1 teaspoon ground cinnamon 10 tablespoons (1 1/4 sticks) unsalted margarine, melted
Filling
1 18-ounce jar creamy peanut butter 2 8-ounce packages toffuti cream cheese, room temperature 2 cups powdered sugar 2 tablespoons vanilla extract 2 cups chilled mimiccreme healthy top
Topping
1/2 cup soy milk minus one tablespoon 1/4 cup sugar 1 tablespoon margarine 6 ounces bittersweet or semisweet chocolate, coarsely chopped 1 teaspoon vanilla extract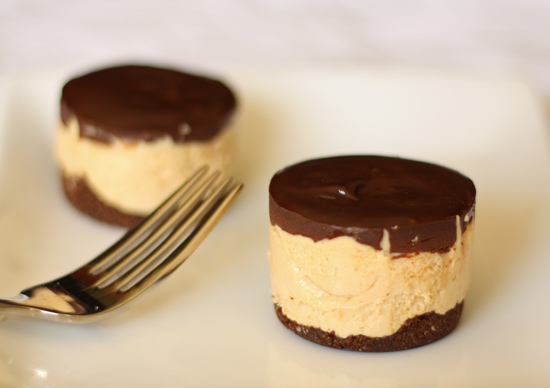 Cooking Instructions
For crust:
Preheat oven to 325°F. Blend cookies, sugar and cinnamon in processor to fine crumbs. Add melted butter and blend well using on/off turns. Press crumb mixture onto bottom and up sides of 10-inch-diameter springform pan. Bake until crust starts to puff and darkens slightly, about 15 minutes. Cool.
For filling:
Using electric mixer, beat peanut butter and cream cheese in large bowl to blend. Add powdered sugar and 2 tablespoons vanilla extract and beat until well blended. Using clean dry beaters, beat 2 cups mimiccreme healthy top in medium bowl until stiff peaks form; fold into peanut butter mixture in 4 additions. Spoon filling into prepared crust.
For topping:
Combine soymilk, 1/4 cup sugar and margarine in heavy medium saucepan. Stir over medium heat until the sugar dissolves and the mixture comes to simmer. Remove from heat. Add chocolate and whisk until melted and smooth. Whisk in 1 teaspoon vanilla. Cool topping 5 minutes. Spread topping evenly over filling. Refrigerate cake until cold, about 4 hours. (Can be prepared 2 days ahead. Cover cake and keep refrigerated.) Serve cake chilled.
Recipe Yield
12-16 servings
Thank You For Printing This Recipe! Visit Us Again Soon!
Recipe Page: http://www.couldntbeparve.com/recipe/chocolate-peanut-butter-mousse-cake/