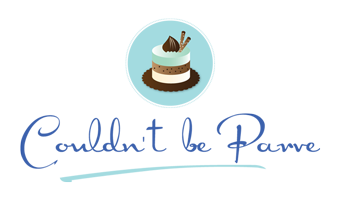 Chocolate Peanut Butter Ganache Tarts
July 12, 2009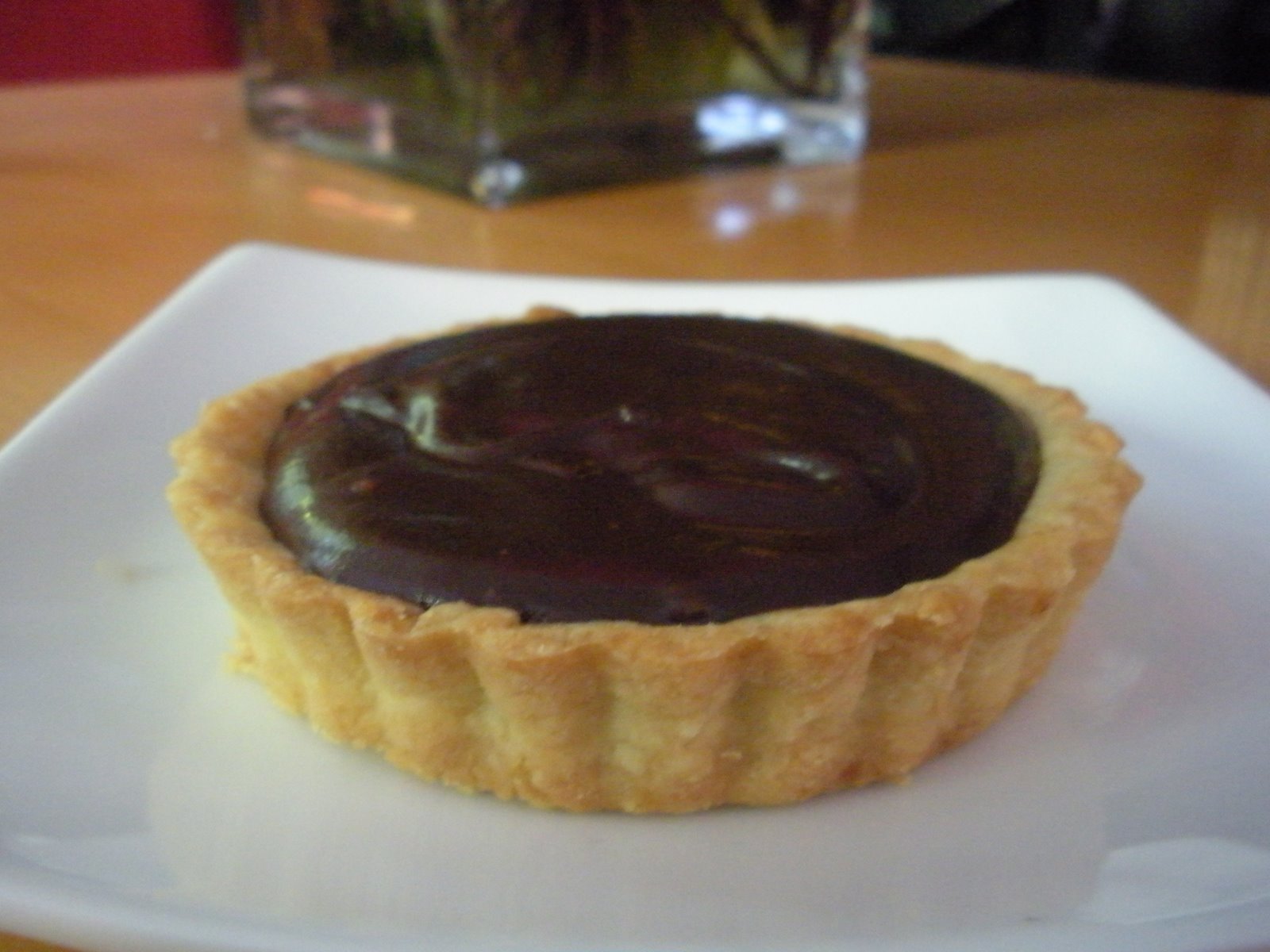 It seems like lately any time I plan a dessert with more than a few steps or components I end up having to change plans at the last minute because I run out of time for anything complicated. I suppose I shouldn't be surprised each time I run short on time, since I have a toddler who has decided that Fridays when I have a lot of cooking to do are good days not to nap, but I still plan desserts hoping I will have time.
That is exactly what happened this Friday. I was planning on making rhubarb meringue tarts, but when half an hour before we needed to start getting ready I still had two components left to make I decided to change directions. This chocolate peanut butter ganache is delicious, and the ganache takes only minutes to make. The ganache is very rich, and a small tart makes a satisfying dessert. I had already made 3 inch tart shells for the other tarts and each one was easily big enough to serve two people. Next time I would make smaller tarts, or for an even quicker dessert use pre-made phyllo shells.
The ganache recipe makes enough for four 3 inch tarts, but I would definately make them smaller next time.
Chocolate Peanut Butter Ganache
5 oz bittersweet chocolate, coarsely chopped
1/4 cup smooth peanut butter
1/2 cup coconut milk
1/2 teaspoon vanilla
Place chocolate and peanut butter in a heat proof bowl.
In a small saucepan heat the coconut milk and vanilla until just simmering, about 3 minutes.
Pour the hot milk over the chocolate and let stand for two minutes. Stir until the chocolate is completely melted and smooth and pour into fully baked tart shells.
Let sit until set, about one hour.
Recipe Updates – Delivered Fresh!
Thank You For Printing This Recipe! Visit Us Again Soon!
Recipe Page: http://www.couldntbeparve.com/recipe/chocolate-peanut-butter-ganache-tarts/