Chick-o-Stick Ice Cream
September 5, 2008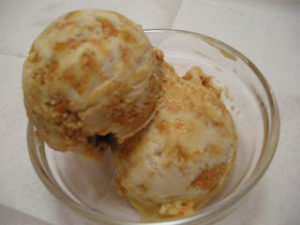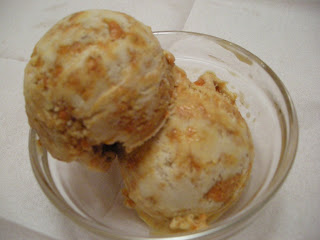 Last year, while perusing the retro candy section at Dylan's Candy Bar, my husband stumbled upon his favorite childhood candy. The Chick-o-Stick.  As I nostalgically looked at the wax bottles filled with sweet colored liquid, the wax lips, and the candy buttons on the paper ribbon, resisting buying them because I knew they would only disappoint, he confidently went upstairs to pay for his prize. And prize it was. 
For those not familiar with Chick-o-Sticks, it is a crunchy peanut butter coconut candy. As candydirect describes "This is the most perfect candy on earth. It's flaky, its crunchy, its crispy, its chewy, and its very peanut buttery." It tastes a lot like the inside of a butterfinger. And it is kosher parve.
Given my husband's love of this hard to find candy, when I saw a recipe for Chick-o-Stick ice cream by Agnes of
A Vegan Ice Cream Paradise
I knew I had to make it.
The ice cream picks up the flavors of the candy with bits of candy mixed in for accent. Peanut butter mixed with coconut milk creates this simple base which is made in the blender. I didn't have all the ingredients for the original recipe, so I modified the peanut butter ice cream recipe from
The Perfect Scoop
instead, and it is delicious. Rich and peanut buttery, the ice cream is the frozen embodiment of this nostalgic treat.
And served alongside Rocky Road Ice cream, it will be the perfect nostalgic dessert for shabbat. Delicious and rich with just a hint of childhood.
While we are on the subject of nostalgic treats, what is your favorite nostalgic candy or treat? Leave a comment!
Recipe:
3/4 cup smooth peanut butter
3/4 cup sugar
1 1/3 cup coconut milk (open the can without stirring it and use all the thick cream at the top, adding the thinner milk as needed to get the total amount)
1 1/3 cup unsweetened Mimiccreme
pinch of salt
1/8 teaspoon vanilla extract
4 crushed chick-o-sticks (approximately 1 cups)
Puree all the ingredients in a blender or food processor until smooth.
Chill the mixture throughly in the refrigerator, then freeze it according to ice cream maker directions.
Transfer ice cream to a container and fold in chick-0-sticks.
Freeze until solid.
This ice cream freezes quite hard, so let it sit out on the counter for 10 minutes or so before serving.
Recipe Updates – Delivered Fresh!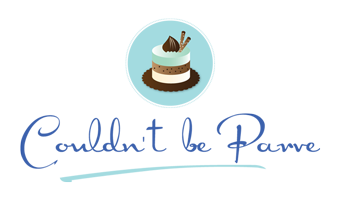 Ingredients & Instructions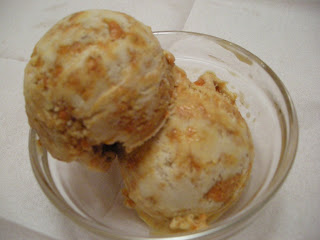 Thank You For Printing This Recipe! Visit Us Again Soon!
Recipe Page: http://www.couldntbeparve.com/recipe/chick-o-stick-ice-cream_04/