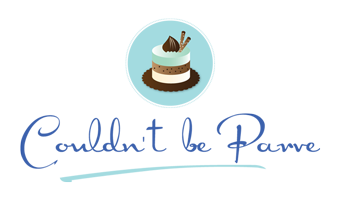 Cherry Vanilla Jam
September 2, 2011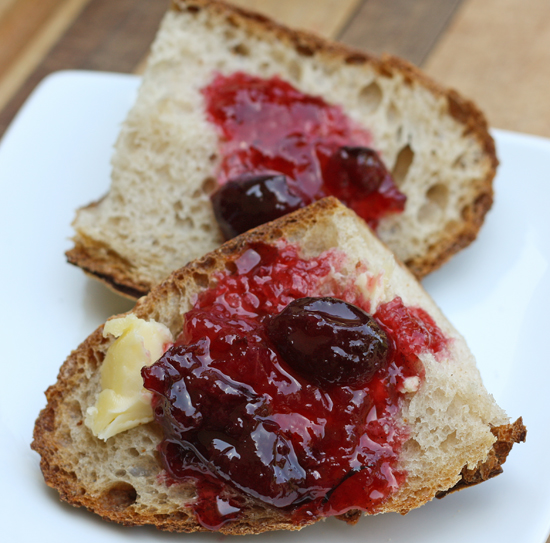 [donotprint]I know it's no longer cherry season, but as I was enjoying my breakfast of greek yogurt topped with some of this jam this morning I knew I just couldn't wait until next cherry season to share it. A while back, I was browsing foodgawker and this jam caught my eye. The combination of fresh cherries, peaches and whole vanilla beans was something I needed to taste for myself. I generally shy away from recipes that require pitting large numbers of cherries because by the time I am done my kitchen (and my hands, and my clothes) looks like a murder scene. However for this recipe I was willing to make an exception and break out my pitter. And I am glad I did.
I absolutely love anything with vanilla, especially if it is made with whole vanilla beans. And not just for desserts. Vanilla Balsamic Chicken is one of my all time favorite dishes to make for easy entertaining. I am lucky to have a collection of vanilla beans we brought back from the vanilla growers on the Tahitian islands. I have been slowly using them over the past few years, but I am discriminating about which recipes I am willing to use them in. This recipe looked like it would be worth using one of those beans. And it was.
The vanilla flavor was quite prominent, but that may just be beasuse of the beans I used. I cooked the jam until it was loosely set, with big chunks of cherries suspended in the sweet jam. The peaches added another subtle flavor dimension, but the dominant flavors were cherry and vanilla. Perfect on a crusty piece of bread with a bit of butter or spooned over a bowl of yogurt. I have been storing the jam in my fridge and slowly savoring it. Next year I know I will be willing to break out the pitter to make it again.
My peaches were so juicy they turned to a puree when I removed the skins so I skipped adding water to the fruit while it was macerating, but if the peaches are more in chunks adding the water will help the flavors come together.
[/donotprint]
[print_link]
Cherry Vanilla Jam
(recipe adapted from The Purple Foodie)
Makes 3 (8 oz) jars
14 oz / 400g peaches

7 oz / 200g cherries

14 oz / 400g sugar (if the fruit is not so sweet use up to 600g of sugar)
1-2 cups hot water

Juice of 1 lime

1 vanilla bean, split lengthwise and scraped.
Pit the cherries and cut them in half. Drop the peaches in a pot of boiling water then immediatly shock them in a bowl of ice water. Remove the skins. Cut the peaches into chunks. Combine the fruit and sugar in a large bowl and mix well. Pour in 1 cup of hot water. Add the scraped out vanilla as well as the vanilla pod. Add the lime juice. Refrigerate overnight or up to 24 hours.
Transfer the mixture to a large pot and let it simmer, stirring frequently for 40-50 minutes or until the texture is a little more runny than what you'd like (because, as it cools it is going to thicken). Add up to 1 more cup of water if you feel that the preserve is rather chunky. Test the firmness by placing a small amount of jam on a plate in the freezer. If it wrinkles when pushed with a finger, it is done.
Once cooked, transfer to sterlised jars and let it cool. It will keep in the refrigerator for several months. In order to store the jam out of the refrigerator use the larger amount of sugar. After transferring the jam to the sterile jars process the jars in a boiling water bath for 10 minutes. Remove from the water and let cool.
Recipe Updates – Delivered Fresh!
Thank You For Printing This Recipe! Visit Us Again Soon!
Recipe Page: http://www.couldntbeparve.com/recipe/cherry-vanilla-jam/