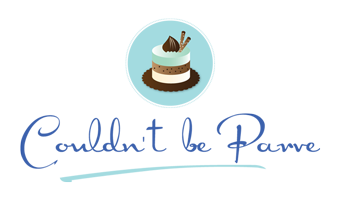 Charoset Bar
April 3, 2014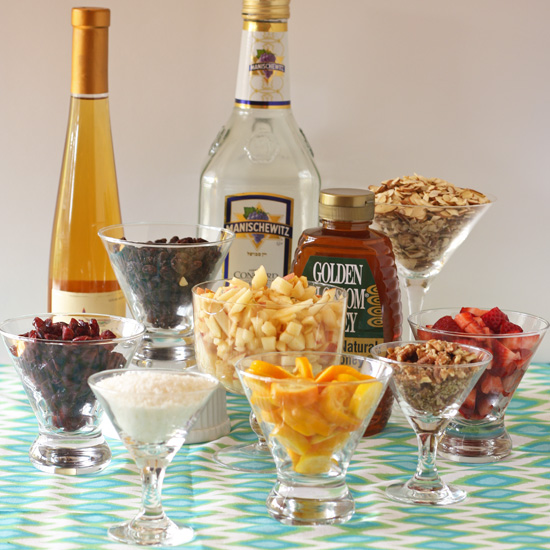 It started out innocently enough. One year my mom suggested that we make a cooked Sephardic charoset in addition to the chopped apple Ashkenazi one. So we did, and people liked it, and every year after that we had both kinds of charoset at our seder. Two charosets seemed reasonable, especially for big seders, so that became our tradition. Then I saw a recipe for Jeff Nathan's Kumquat and Strawberry Charoset and I had to make it. (I have a weakness for kumquats) But of course that charoset couldn't replace either of the traditional charosets so then there were three. And then we had guests who were allergic to nuts, so there had to be a nut-free charoset. And then a wine-free one for people who couldn't have sulfites. Clearly, the charoset situation was getting out of hand. Then last year, when looking online for fun things to do at a seder, I stumbled upon the solution.
The Charoset Bar. Simply put out bowls of different kinds of charoset ingredients and let the guests mix their own custom charoset. It was such a hit it has become our tradition. Now instead of five different charosets at the seder there are thirty, and it is so much better that way. I put out the ingredients in the kitchen and invite the guests to make their own charoset as they arrive. It is a great ice breaker if the guests don't all know each other and it gives everyone something to do while we wait for everyone to start the seder. Everyone has a charoset that is exactly how they want it and I don't have to make them all. The sky is the limit in terms of possible ingredients but I have listed some of the things I always put out below. All the ingredients should be chopped the size that you would want to use them in charoset so that all the guests have to do is mix them together.
How would you customize your charoset?
Here are some ideas to get you started.
Apples
Pears
Bananas
Strawberries
Kumquats
dried cranberries
shredded coconut
dried apricots
prunes
dates
raisins
candied orange peel
almonds
pecans
walnuts
hazelnuts
sweet red wine
sweet white wine
grape juice
cinnamon
honey
sugar
Recipe Updates – Delivered Fresh!
Thank You For Printing This Recipe! Visit Us Again Soon!
Recipe Page: http://www.couldntbeparve.com/recipe/charoset-bar/