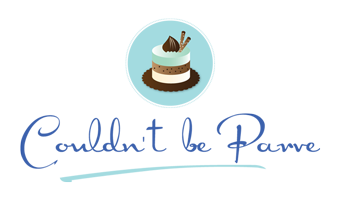 Chanukkah Marshmallows
December 3, 2010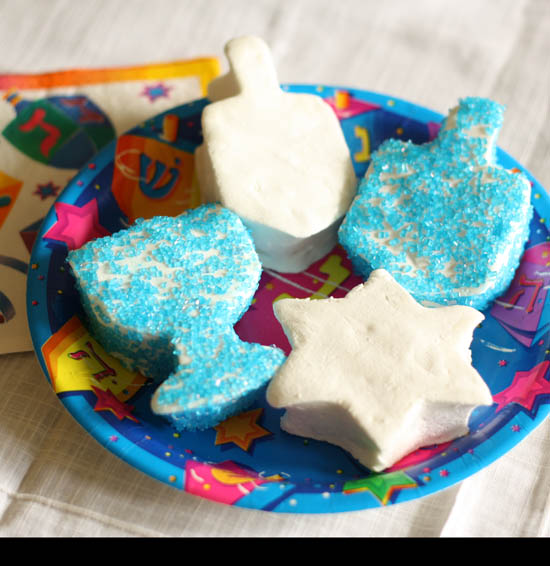 On Chanukkah I like to serve some kind of Chanukkah themed food at dinner each night. Traditional Chanukkah foods, such as latkes and sufganiot, are usually fried in oil to commemorate the miracle of the oil in the Chanukkah story. While I love latkes and sufganiot and never go a Chanukkah without them, the idea of eating deep fried foods every night for eight nights is a bit more than I can handle. Growing up my mom tried to creatively incorporate the holiday into our food for the week without everything being deep fried by serving things like mashed potatoes in the shape of a menorah. While I haven't gone that far, I do try to bring in the holiday themes as much as I can.
I am serving these fun Chanukkah themed marshmallows tonight for shabbat. With candle lighting a full four hours before we are planning on eating, fried foods didn't seem like the best option, but these marshmallows can be made well in advance which makes them the perfect Chanukkah addition to our meal. These ones happen to be orange flavored, but they can be made with any homemade marshmallows. Simply use a well oiled cookie cutter to make the shapes. I like the festive touch the coarse colored sugar adds to the marshmallows, but the marshmallows themselves can be colored by adding food coloring to the batter. If using the sanding sugar do not dust the marshmallow slab with the corn starch/confectioners sugar or the sugar won't stick. Simply place the colored sugar in a bowl and press the uncoated cut marshmallows in the sugar to make it stick.
For those who don't celebrate Chanukkah, sugar coated marshmallows make adorable Christmas presents as well.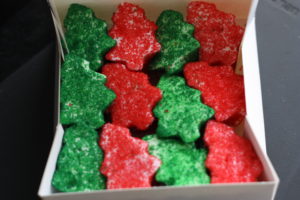 While vanilla marshmallows are always crowd pleasers, here are some of my other favorite flavors:
Peppermint (replace the vanilla with a few drops of peppermint oil)
Pumpkin
Passion Fruit
and
Cranberry
For those who are celebrating, Happy Chanukkah!
Recipe Updates – Delivered Fresh!
Thank You For Printing This Recipe! Visit Us Again Soon!
Recipe Page: http://www.couldntbeparve.com/recipe/chanukkah-marshmallows/