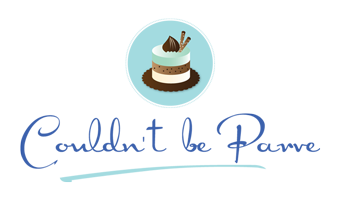 Bourbon Ginger Kumquat Marmalade
June 27, 2012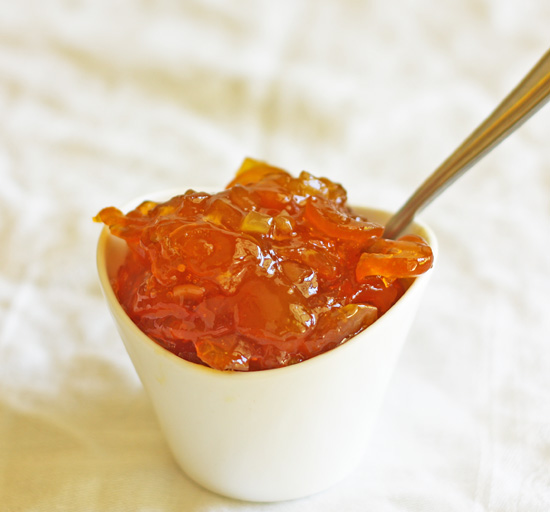 Ok, so this is the last kumquat recipe I am going to post for a while. I know that there has been an overload of kumquat recipes lately but I wanted to make sure to share them while they were still fresh in my mind. This is another spiced kumquat marmalade, this time inspired by the people at Makers Mark. I didn't have all of the ingredients their recipe called for so I sort of improvised with what I had. I have to say, I was very happy with the results. The combination of bourbon, ginger and kumquats is quite unique. I may be my favorite of all the kumquat marmalades I made, but it is hard to say since I really liked them all.
This marmalade is absolutely fantastic in baked brie en croute. Simply spread a generous amount of marmalade in a circle atop a sheet of puff pastry, top with a round of Brie, wrap the pastry around and bake until golden brown. I realize that the cheese makes the recipe no longer parve, but it was such a hit at Shavuot that I just had to share it. For non dairy applications it is also delicious spread on toast or a bagel.
Bourbon Ginger Kumquat Marmalade
(adapted from this recipe from Maker's Mark)
makes 3 cups
1 pound kumquats
½ cup bourbon
2 c sugar
2 c orange juice
½ c (2.5 oz) finely diced crystallized ginger
2 pieces whole cloves
1 cinnamon stick
3 pieces star anise
Thinly slice the kumquats. The slicing blade on the food processor works well for this. Place the kumquats, bourbon, sugar, orange juice and ginger in a saucepan. Let stand for one hour to allow the flavors to mix. Add the cloves, cinnamon stick and star anise.
Place on the stove and cook over medium-high heat, stirring frequently, until the marmalade reaches 220 or is set. (The set can be tested by placing a small dab of marmalade on a plate in the freezer). As the marmalade is cooking remove any pits that float to the top. Remove cinnamon sticks, cloves and star anise. Transfer the marmalade to clean glass jars and store in the refrigerator for up to a month.
For longer storage use the boiling water canning method and leave a 1/4 inch of head space at the top of each jar.
Recipe Updates – Delivered Fresh!
Thank You For Printing This Recipe! Visit Us Again Soon!
Recipe Page: http://www.couldntbeparve.com/recipe/bourbon-ginger-kumquat-marmalade/