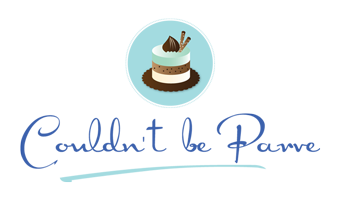 Blueberry Lemon Jam
August 10, 2009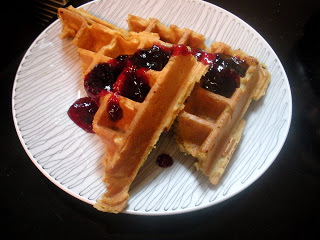 Last week, wanting to do something fun and summery as a family, we went blueberry picking on the North Fork of Long Island. Since our son absolutely loves picking tomatoes from our garden (unfortunately sometimes green ones as well as ripe ones) we figured he would love picking one of his favorite fruits right off the bushes. Well, less than five minutes after we started picking the little one decided that he wanted to get back in the car. He loves long car rides, and I guess that was more alluring than the berries. We managed to hold him off for long enough to pick four baskets, but it was not quite the bounty we would have had under different circumstances.
I decided to use the blueberries we picked to make one of my all time favorite jams, blueberry lemon. I love making preserves. I love how pretty the finished preserves look in their jars. I love hearing the "pop" as the jam cools and the lids seal. One summer I made seven flats of jam in a kitchen with no air conditioning because like it so much.
But here is the truth. It just doesn't seem worth it to buy large quantities of fruit from the farmer's market to make into jam when I can buy excellent jam in the store. So now I only make jam that is unique in some way, flavors I wouldn't find on the shelf in the grocery. This blueberry lemon jam is outstanding. It tastes like summer, bursting with fresh blueberry flavor elevated by the addition of lemon. It is fantastic swirled into Greek yogurt, and certainly brings something extra special to brunch when drizzled over lemon waffles.
Blueberry Lemon Jam (I think it is originally from Ball Home Canning but I got the recipe a long time ago so I'm not really sure)
Makes about 7 cups
4 1/2 cups blueberries
6 1/2 cups sugar
2 teaspoons grated lemon rind (I used the rind of 2 lemons because I like it more lemon-y)
1/3 cup lemon juice
2 (3 oz) packets of liquid pectin
Prepare the jars and lids according to the manufacturer's instructions.
Combine all the ingredients except the pectin in a large pan. Bring to a rolling boil over high heat, stirring frequently. Once it is boiling stir in the pectin and boil hard for 1 minute.
Remove from the heat and skim the foam (if necessary). Immediately ladle into hot jars, leaving a 1/4 inch headspace.
Cap and process in a boiling water canner for 15 minutes.
Recipe Updates – Delivered Fresh!
Thank You For Printing This Recipe! Visit Us Again Soon!
Recipe Page: http://www.couldntbeparve.com/recipe/blueberry-picking-with-family/