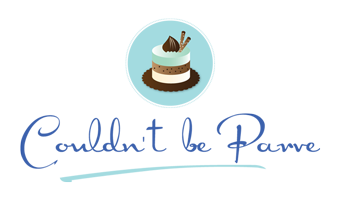 Blackberry Parfait
April 6, 2009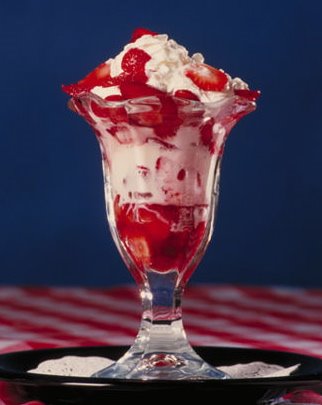 For some reason I always crave ice cream on Passover. Not bread, not muffins, not pasta but a big ice cream sundae like the one in the picture. It is strange, because there is no inherent reason ice cream cannot be kosher for Passover,  but I have yet to find a kosher for Passover ice cream worth eating. If I had an ice cream maker for Passover I would make my own,  but at the moment I just don't have space for it. Also, most festive meals are meat and parve ice cream is much more difficult to make well on Passover since I do not like the results or health profile of non-dairy creamer. 
This frozen blackberry parfait is the perfect answer to this problem. It is rich and creamy and does not require an ice cream maker to get the perfect texture. The richness comes from the egg yolks, which makes it a great recipe for using up all the yolks  leftover from the many Passover recipes calling for egg whites. I have to admit, it is kind of a hassle to make, but the results are so good I keep making it anyways. I don't remember where I got the original recipe but I have been making it for years. It can be made ahead and kept frozen for up to a week.
The parfait can be frozen in a single large container and scooped out to serve, but I like to freeze it in individual ribbed muffin papers and turn them out of the papers onto individual plates for a more elegant presentation. I don't have a picture because I wasn't blogging last Passover so didn't take a picture, and haven't had time to make the recipe to photograph but trust me when I say the presentation is lovely.
Frozen Blackberry Parfait
2 12-oz bags frozen blackberries, thawed with juices

8 large egg yolks

¾ cup sugar plus 1 tablespoon

2/3 cup blackberry wine (I use Manischewitz)

Fresh mint springs for garnish
Puree berries in food processor. Strain through sieve set over large measuring cup, pressing in solids in strainer to extract as much puree as possible (about 2 ¾ cups). Cover puree and chill until cold, at least 1 hour and up to 1 day.
Combine egg yolks, wine and ¾ cup sugar in a medium metal bowl. Set over saucepan of simmering water (do not allow the bottom of the bowl to touch the water). Whisk constantly until thick and billowy and candy thermometer registers 160, about 7 minutes. (If you do not have a candy thermometer it should feel hot to the touch) Remove bowl from over water. Add 1 ¾ cup cold berry puree. Using electric mixer beat mixture until cool, about 7 minutes. Pour into paper line muffin tins. Cover, freeze until firm, at least 6 hours.
Whisk 1 Tablespoon of sugar into the remaining puree for sauce.
Recipe Updates – Delivered Fresh!
Thank You For Printing This Recipe! Visit Us Again Soon!
Recipe Page: http://www.couldntbeparve.com/recipe/blackberry-parfait/