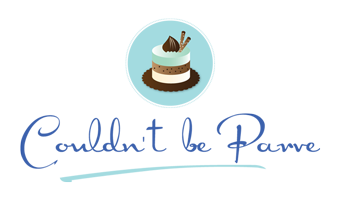 Back to Baking
November 4, 2008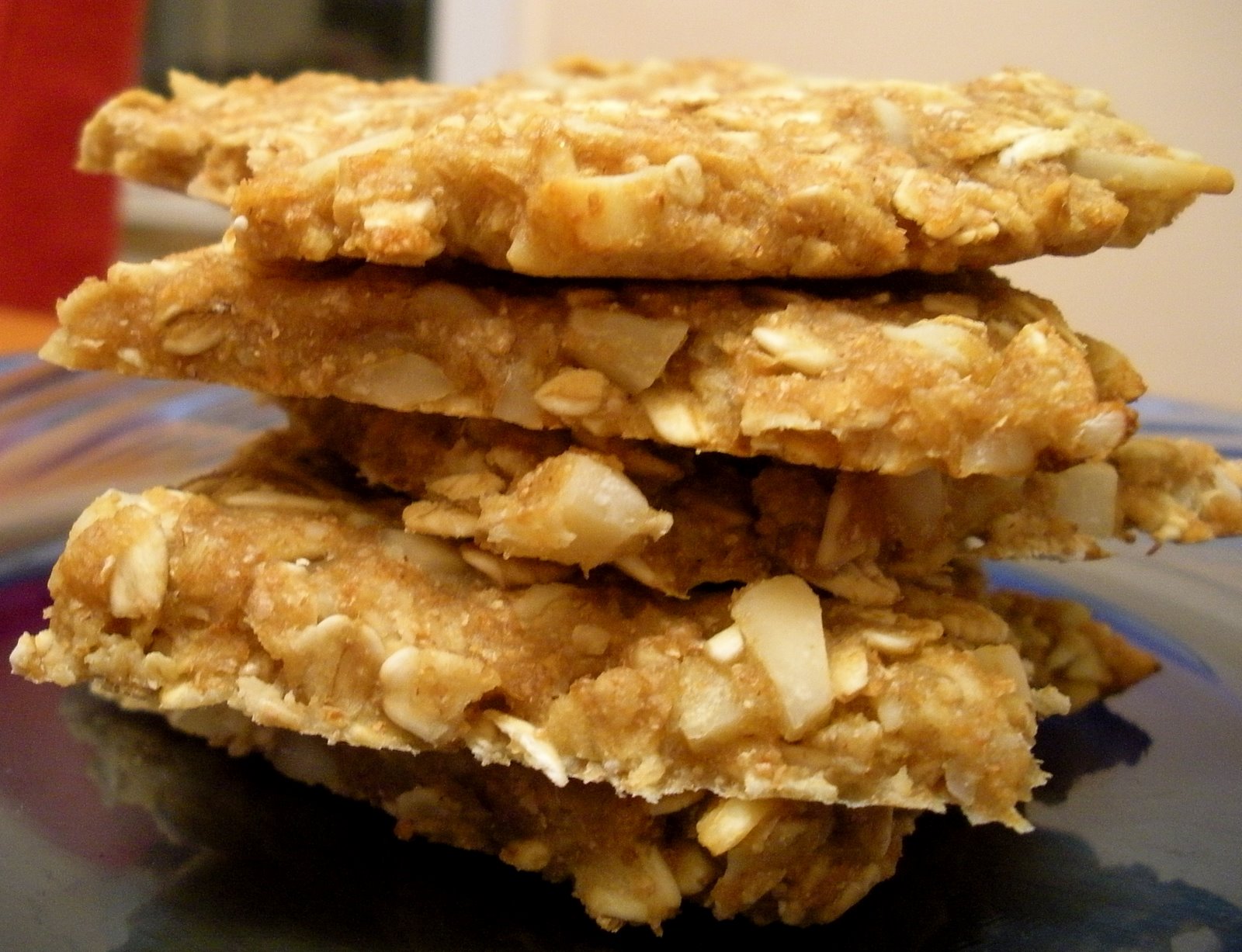 I'm back, after almost two weeks of not baking. After all of the holidays, and the associated large number of festive meals, we needed to get healthy eating back on track and decided to detox with phase 1 of the South Beach Diet. Not much fun, and almost no baking allowed. I did try to make flourless/sugarless chocolate peanut butter cookie, but trust me when I say it was barely worth eating. (I did make a mean hot chocolate, however)! Needless to say, I am glad to have moved on to a less strict approach.
One of my favorite pre-workout snacks is a whole grain oat cookie spread with peanut butter. The 15 grams of carbs is just enough to keep me going and allow me to push through a workout at full force. I have been buying these cookies from the corner store near the gym, but at $1.50 for 3 and my feeling that homemade must be better, I decided to make my own.
I saw the recipe for Oatmeal Breakfast Squares a little while ago on Tartelette and had been wanting to try it, so I decided to make these for my pre-workout snack. The original recipe calls for yogurt, so I made a peanut butter version that is parve.
Overall, they are a satisfying snack that kept me going, but they do taste a bit healthier than I was hoping and have a slightly strange texture. I have some more recipes to try before finding my perfect workout snack.
Oatmeal Squares (adapted from Tartelette)
Makes 12
Ingredients:
1/2 cup whole wheat flour
3/4 cup oats
1/3 cup chopped almonds
1 egg
1/4 cup honey
2 Tbs peanut butter
2 Tbs soy milk 1 tsp pure vanilla extract
Preparation:
Preheat oven to 350F and line a baking sheet with parchment paper.
In a large bowl combine the flour, oats, almonds and set aside.
In a smaller bowl whisk together the egg, peanut butter, soymilk honey and vanilla extract.
Add the egg mixture to the flour mixture and stir together with a large spoon or your hands until the dough comes together.
Pat the dough into a squares directly on the parchment paper, cut through with a sharp knife into 12 pieces and bake for 10-12 minutes.
Do not overbake or you will end up with rocks under your teeth. Let cool and break the squares apart.
Note: Each bar has 16 grams of carbs.
Recipe Updates – Delivered Fresh!
Thank You For Printing This Recipe! Visit Us Again Soon!
Recipe Page: http://www.couldntbeparve.com/recipe/back-to-baking/