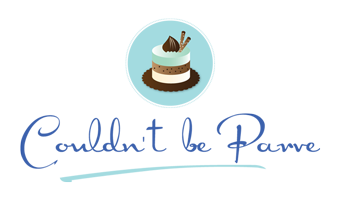 Apples and Honey Tart
September 1, 2010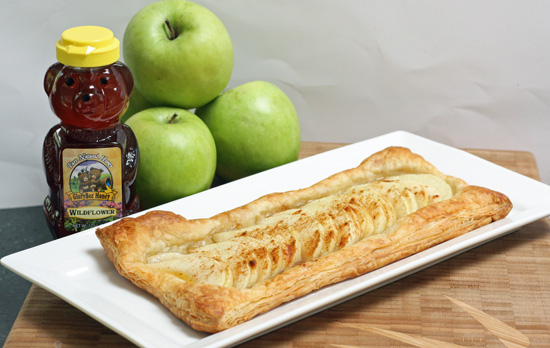 Now that it is September I guess I can no longer pretend that Rosh Hashana isn't right around the corner. But it is fast approaching. When the wonderful people at Kosher Eye asked me to give them a dessert recipe worthy of ending a Rosh Hashana meal I knew that it had to be something elegant but easy. With all the other preparations that go into a holiday there often isn't time to fuss with a complicated dessert. But that doesn't mean it has to look simple. It is possible to make an impressive dessert that looks like it came from a fancy bakery in just five minutes of active time. Truly. And your guests are sure to think you are a master baker.
This tart brings together the apples and honey traditionally eaten on Rosh Hashanah so you can start and end the meal with the tastes of a sweet new year. It is delicious served just as it is, but would be even better with some cinnamon ice cream on the side.
Apples and Honey Tart Serves 6-8
Ingredients
1 sheet puff pastry (1/2 of a 17 oz box)
3 large Granny Smith apples, peeled, halved, cored and sliced into 1/4 inch slices
3 tablespoons sugar
1 teaspoon lemon juice
pinch of salt
cinnamon for sprinkling
2 tablespoons honey
Place frozen puff pastry on the counter and let thaw until it is soft enough to unfold without it cracking, approximately 40 minutes. Unfold pastry and cut in half.
Preheat oven to 415 degrees.
Place the two puff pastry rectangles onto a baking pan that has been sprayed with nonstick spray or lined with parchment paper. Place apples, sugar, lemon juice and salt in a large bowl. Stir to combine. Allow to sit for a few minutes, until the juices start to come out of the apples.
Arrange apple slices on the pastry rectangles in a straight line, overlapping as you go. Sprinkle with cinnamon. Bake for 18 to 20 minutes, or until pastry is puffed and golden brown.
Remove from the oven and immediately drizzle with honey, using 1 tablespoon for each tart. Transfer to a serving tray and serve warm or at room temperature.
Recipe Updates – Delivered Fresh!
Thank You For Printing This Recipe! Visit Us Again Soon!
Recipe Page: http://www.couldntbeparve.com/recipe/apples-and-honey-tart/