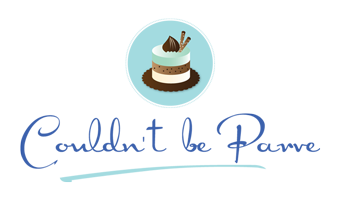 Apple and Honey Marshmallows 2.0
September 19, 2011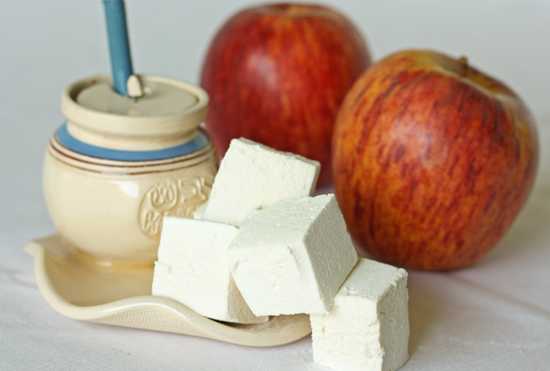 [donotprint]These marshmallows are a new and improved version of the Apple and Honey Marshmallows I made two years ago for Rosh Hashanah. Since I was still relatively new to making marshmallows, and wanted to use recipes I knew would work, I made those by layering Eileen Talanian's apple marshmallows on top of her honey marshmallows. The end result was tasty, but I wasn't completely happy with it. Making two batches of marshmallows to layer is a bit time consuming and because the honey flavor was so strong the apple flavor was not as pronounced as I wanted it to be. This year I decided to play around with the recipe and see what I could come up with. These are not only simpler to make than the previous version, the apple flavor is much more prominent.
These marshmallows are a fun way to highlight the quintessential flavor combination of Rosh Hashanah. Make them as a hostess gift, to serve with the holiday meal, or just to keep the kids happy while sitting in shul. What a great way to usher in a sweet New Year. Even if you don't celebrate Rosh Hashanah I still recommend making these marshmallows. They are a great way to usher in fall, and would be outstanding floating in a mug of warm spiced cider
I use organic apple juice concentrate since it has a much more "apple-y" flavor rather than just tasting sweet. If you use regular apple juice concentrate the apple flavor will not be as strong. Also, it is important to use a large pot when making the marshmallows because the honey causes the sugar mixture to boil up quite high. If you don't you will be sorry. Trust me on this, no one likes a kitchen fire.
[/donotprint]
[print_link]
Apple and Honey Marshmallows
Makes approximately 100 1-inch marshmallows
For Marshmallows
2 cups thawed organic apple juice concentrate, divided
4 tablespoons plus 2 teaspoons powdered gelatin*
1 ½ cups sugar
¾ cups honey
pinch of salt
2 cups cornstarch
*It is important to use real gelatin, such as kolatin, in this recipe. Vegetable based gelatins will not work.
Lightly spray an 11 x 15 jelly roll pan or 9×13 baking pan with non-stick cooking spray, then rub gently with a paper towel to distribute the spray and leave just the merest sheen of oil on the sheet. Similarly, lightly spray a large offset spatula and set beside the prepared tray.
Combine one cup of the apple juice concentrate and the gelatin in a medium bowl and whisk until well blended and smooth. Set aside. Combine the remaining apple juice concentrate, honey, salt and sugar in a 6-quart saucepan and place over medium heat. (It is important to use a large pan because the honey causes the mixture to bubble up substantially) When mixture boils, brush down the sides of the pan above the upper surface of the syrup with a clean, moistened pastry brush, or cover the pot with a lid for two minutes to allow the condensation to dissolve any lingering crystals.
Place a candy or instant read thermometer into the syrup and continue to cook, without stirring, until syrup reaches 250F. Do not stir the mixture once you remove the lid. Once it reaches 250F remove the pan from heat and carefully stir in the gelatin mixture.
Pour the mixture into the bowl of an electric stand mixer fitted with the whisk attachment. Quickly cover bowl with loosely draped plastic wrap or a clean kitchen towel in order to avoid splatters, and gradually increase the mixer speed to "high". Whip mixture for 12 minutes.
Scrape the mixture into prepared pan and spread out smooth with oiled offset spatula. (A wet spatula or wet hands work well too) Set marshmallow aside, uncovered, at room temperature for at least 4 hours or over night before cutting.
Before cutting the marshmallows, place the cornstarch in a large bowl. Cut marshmallows with a lightly oiled knife or pizza cutter and break into individual pieces. It may be necessary to wash and re-oil the knife if it gets sticky. Alternatively, coat the knife with the cornstarch mixture before cutting and when it starts to get sticky re-coat it. Toss the cut marshmallows with the cornstarch mixture to completely coat. Transfer marshmallows to a fine mesh strainer and shake as much of the excess starch off as possible.
Store marshmallows in an airtight container with the lid slightly ajar for up to two weeks.
Recipe Updates – Delivered Fresh!
Thank You For Printing This Recipe! Visit Us Again Soon!
Recipe Page: http://www.couldntbeparve.com/recipe/apple-and-honey-marshmallows-2-0/