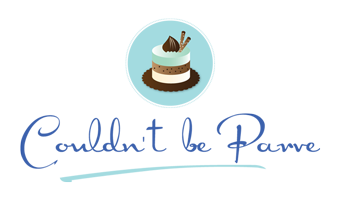 Amazing Sugar Cookies
January 28, 2012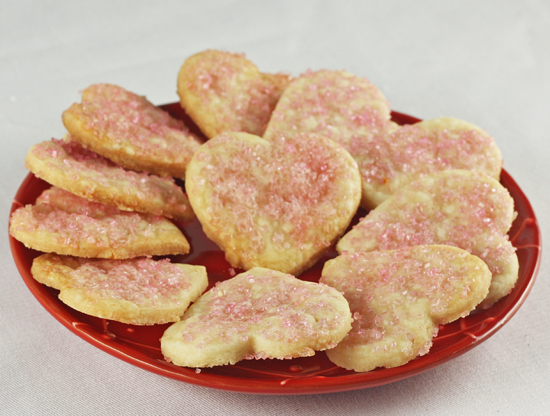 Sugar cookies are the little black dress of baking. They can be dressed up with fancy frosting or left plain to fit any occasion. Just like the little black dress it is the accessorizing that really makes them shine. That is why it is always important to have a great sugar cookie recipe in your bag of baking tricks, ready for whatever occasion demands them.
Even though I already posted a sugar cookie recipe I like (and a great gluten-free one as well) I think these may be my new favorites. They are crunchy, a bit flaky, not too sweet, and really easy to make. You don't even need a mixer of any kind. Simply mix the ingredients in a bowl and roll out the dough. It is as simple as that. Oh, and they just happen to be vegan too! I love the way the coconut oil gives them an almost buttery flavor that is sure to have people coming back for more.
Since I do not have the time or energy these days to make fancy decorated cookies I simply sprinkled the cookies with coarse colored sugar before baking them (I use these sprinkles made with natural colors), but they would be fantastic decorated with a royal icing as well.
Amazing Sugar Cookies
½ c refined coconut oil, melted
6 tbs sugar
pinch salt
1 oz coconut milk or other non-dairy milk
1 tsp vanilla
1 ½ cup (7 oz) flour
additional coconut or other non-dairy milk for brushing the cookies
coarse sugar or sprinkles
Preheat the oven to 350.
Whisk everything together except flour. Gently whisk in flour until just combined. Roll out the dough between two sheets parchment to approximately 1/4 inch thick. Cut out desired shapes with a cookie cutter and transfer them to a parchment lined cookie sheet. Re-roll the scraps and repeat. Brush the tops of the cookies with coconut milk and top generously with coarse sugar or sprinkles. (If frosting with icing skip this step)
Bake the cookies until set and starting to brown just around the edges, approximately 9-11 minutes. Transfer to a cooling rack and cool completely.
Recipe Updates – Delivered Fresh!
Thank You For Printing This Recipe! Visit Us Again Soon!
Recipe Page: http://www.couldntbeparve.com/recipe/amazing-sugar-cookies/