No-Knead Challah
September 7, 2009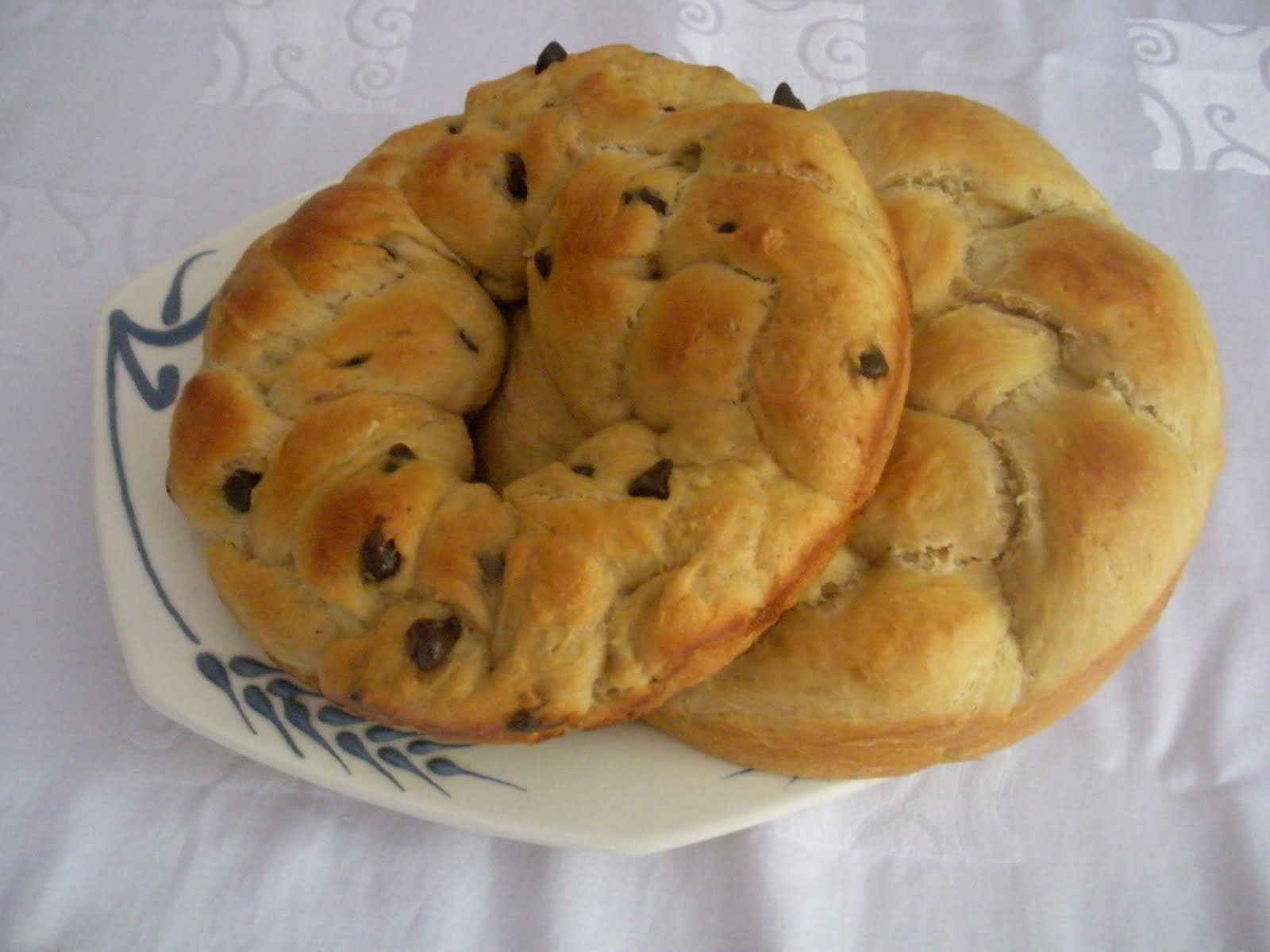 The way I got ready for shabbat this week made me realize that I don't exactly do things the way others might. Knowing that time was going to be at a premium on Friday I purchased shabbat dinner at the local deli and only made the challah and dessert. This seemed like a good compromise to me on a very busy day. I didn't think it was the least bit strange until my husband pointed out to me that most people would have made dinner and bought challah and dessert. Hmm, I do see his point but frankly that just didn't occur to me.
In my defense I made the challah dough the night before and only braided it and baked it on Friday. Since my no-knead bread had been so successful I was eager to try the King Arthur Flour version of no-knead challah. The recipe is based on the original bread recipe but they adapted it to include eggs and honey and make it more challah-like. The dough was incredibly easy to put together and it rose happily overnight in the fridge just like the recipe promised. Unfortunately the dough was quite sticky to work with, I needed a lot of extra flour to roll it out in order to braid it. If making this recipe I recommend making a pull-apart challah with it. Just break of egg sized pieces, roughly roll them into balls and place them in a greased cake pan barely touching.
I didn't think the finished bread tasted all that challah-like. It was delicious, don't get me wrong, but is was a bit too soft and didn't quite have the right chewiness for challah. I am definitely saving the recipe because I think it would make killer monkey bread or a base for cinnamon buns or even french toast. For challah, though, I am going to stick to my old recipe for no-knead challah which is only slightly more work and can also be left in the fridge overnight before braiding and baking. It is also posted here if you want more ideas for toppings/additions. The one other advantage the King Arthur recipe has over my other one is that it can be made up to 4 days in advance, so if thursday nights are crazy then it might be a better choice.
Recipe Updates – Delivered Fresh!