Lemon Blueberry Upside-Down Cake – Ugly but Delicious
July 16, 2009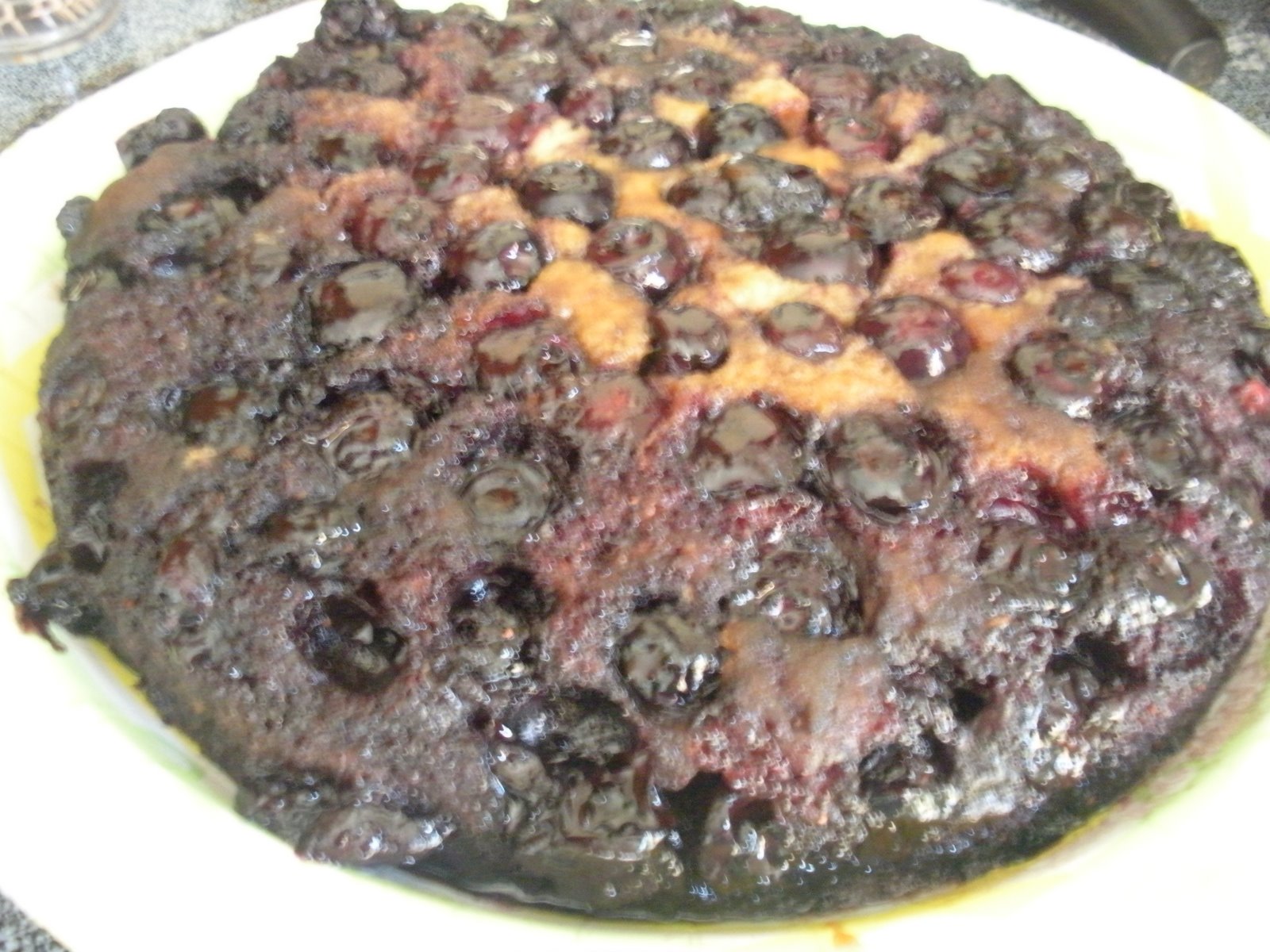 One of my all time favorite cakes is a blueberry lemon almond upside down cake. This moist delicious cake has a delicate lemon and almond flavor with a sugary crunch on top from caramelized blueberries that makes you want just another little slice more. It can make normally restrained people decide that cake makes a perfectly respectable breakfast.
The only problem is that the cake is not the most attractive thing in the world. In our house we refer to it as the ugly cake, because the blueberries turn the whole thing a strange shade of purple. It is certainly more homely than elegant. I hesitate to serve it after an elegant meal, but it is good enough that I often want to. This past weekend I made the cake for a barbecue and it was the perfect kind of unpretentious summer dessert to follow an all american meal of burgers, hot dogs and chicken. I absolutely need to make it again before blueberry season is over.
The only change I made to the original recipe is to use margarine instead of butter to make it parve, so I am just posting a link to the original recipe here.
Recipe Updates – Delivered Fresh!