Blueberry Mousse, made vegan
February 26, 2009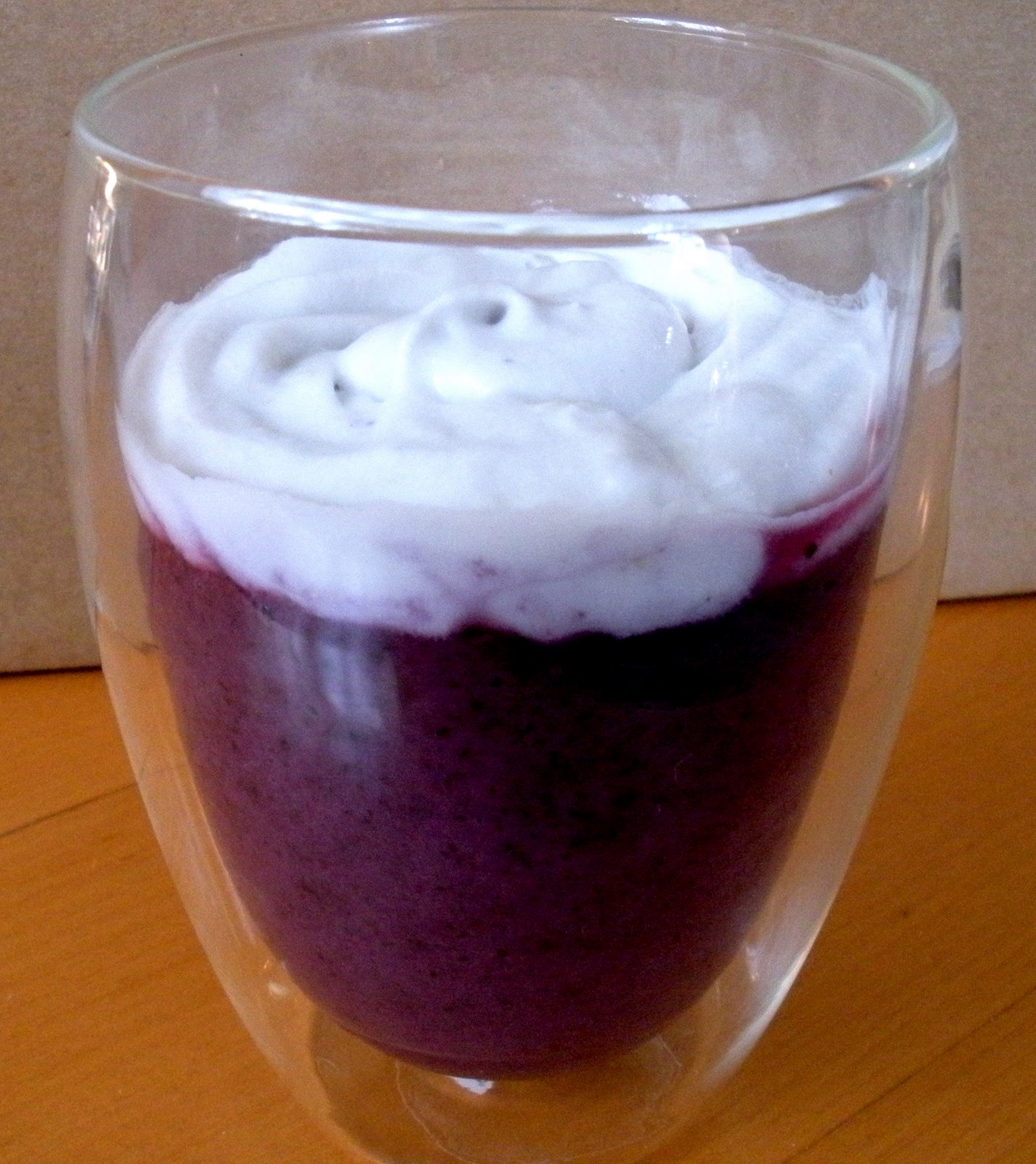 Having had good success with vegan cupcakes I decided to branch out and try some other desserts that are vegan on purpose, rather than simply being vegan becuse that type of recipe doesn't call for eggs. I decided to dive in with a category of recipe I have always been the most skeptical about, tofu-based puddings. Many people rave about a wide variey of recipes that depend on silken tofu for texture, but since I do not have a problem with using eggs I tend to use eggs for texture in things like mousses and cheesecake rather than tofu. I decided it was time to set my prejudices aside and give the recipe for blueberry mouse from My Sweet Vegan a real try.
Unfortunately, I didn't love the mousse. I really wanted to, but it just didn't work for me. The texture was very nice, but I thought the flavor was bland. Perhaps it was because I used frozen blueberries, I don't know. I often feel the same way about blueberry pie so maybe this was a poor recipe choice for me. I also think I like sweeter desserts, this was only mildly sweet. It did not have an overwhelming tofu flavor, but no one wanted to eat it. I ended up throwing most of it away. I am willing to try other tofu mousse recipes, but I think I will stick to ones with a stronger dominant flavor. There is an apricot mousse I want to try, so maybe that will be more to my liking.
I also discovered that it is extrememly difficult to photograph things in double walled glass cups. I love the way they look, but I couldn't get a picture without glare. Anyone have any suggestions? I noticed today that there is even glare on the Starbucks ad that shows the new tea latte in a double walled cup so perhaps it is impossible. Any advice would be welcome.
Recipe Updates – Delivered Fresh!