A Trendy Treat Made Kosher
August 17, 2008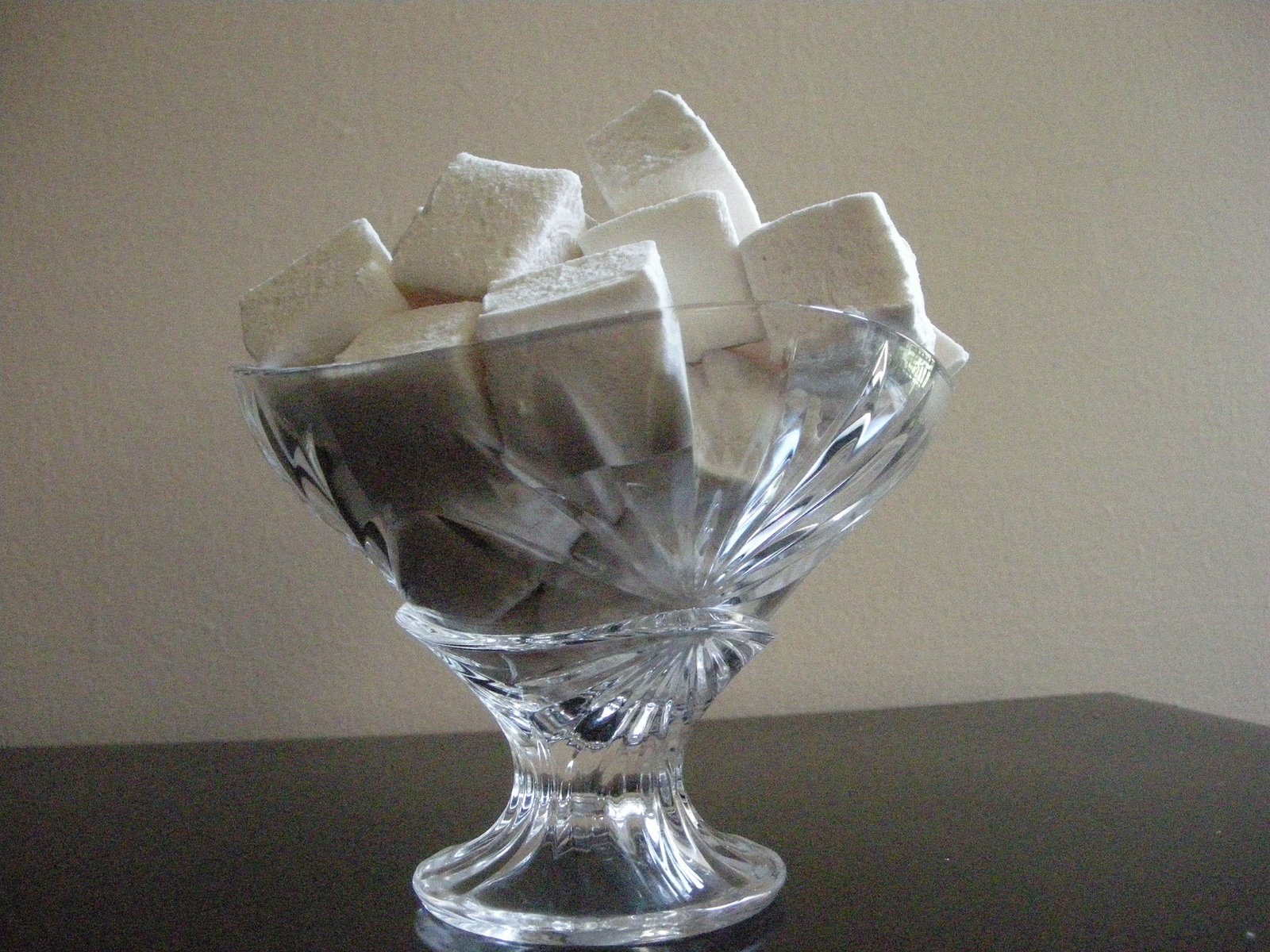 Ask most people to picture a marshmallow and they will picture the white round marshmallow of their childhood. Sweet, chewy but not much else, many adults are quick to tell you they do not like them. The trendy new sweet, although a marshmallow, is nothing like the Jet-puffed (or worse if you keep kosher) marshmallow you are picturing. They are gourmet sweets, deliciously flavored with all kinds of premium things, like passion fruit or high quality cocoa. Soft, billowy and delicious, they taste almost nothing like anything you can find in a package at the store. Now, as a kosher consumer marshmallows are somewhat of a problem. They contain gelatin, which means that, as far as I know, no gourmet marshmallow company is making marshmallows with any kind of kosher certification. So having read many accounts of the wonder of gourmet marshmallows, I realized that I had to do what I always do when a kosher version of something is not available for purchase. I needed to make them myself.
Since the key to marshmallows is gelatin, that was where I started. The kosher "gelatin" available in stores is a fast setting vegetable based gel. While it works fine for making Jell-o type desserts and some other fast-setting applications, it can't stand up to the long beating times needed to make marshmallows. I needed real gelatin, from an animal based source. After much looking I found a source for true kosher gelatin (certified OU parve and kosher for passover). The company is not set up for retail and only sells in large amounts, so I ordered myself the smallest amount I could, a pound. (This is a lot, a standard marshmallow recipe calls for a 1/2 oz).
Since then I have been making marshmallows like crazy. (I will post the details in a separate post.) Every occasion is an excuse for marshmallows because they are so much fun to make. They can be cut into squares or molded in a variety of shapes. Plus, they make great gifts.
So far I have made vanilla, lemon, orange, blood orange, cinnamon, peppermint, caramel and cranberry and they are delicious!(Cranberry dipped in dark chocolate may be my favorite so far, but I like them all). Even people who say they don't like marshmallows seem to reach into the bowl for seconds. I keep experimenting with new flavors, so I'll take any suggestions anyone has.
UPDATE: Kolatin is now available for retail sale! It is in some stores and available online from kosher.com
Recipe Updates – Delivered Fresh!